Korean manufacturer Hyundai has its sights on Tesla, with plans to release a new electric vehicle by 2018.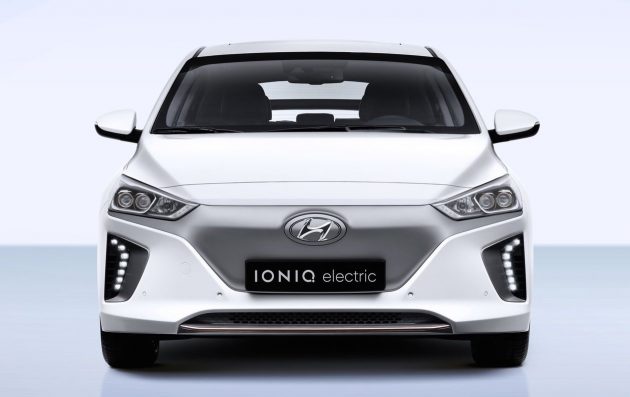 Hyundai, including Kia, plans to double its number of environmentally-friendly models by 2020 to 28. This is set to be made up of a range of new economical powertrains, but also by increasing development in the realm of EVs.
Hyundai is already planning the release of an EV later this year, called the Ioniq, offering a range of around 191km. However, it just announced that a new EV is currently in development with a significant range increase, now up to 321km.
Byung Ki Ahn, director of Hyundai's electric, hybrid and fuel cell development, confirmed the arrival of a more capable EV by 2018, using the Ioniq's development as a jumping point.
The Ioniq in its basic plug-in hybrid form combines a 1.6-litre petrol engine and 1.56kWh lithium-ion polymer battery pack, producing 102kW and 265Nm of torque.
The more powerful hybrid variant mates a 45kW, 8.9kWh battery with the same 1.6-litre internal combustion engine, with an all-electric range of 40km.
The flagship Ioniq fully-electric variant comes packing a 28kWh battery, capable of 88kW and 291Nm. This translates to an electric-only range of 177km. Hyundai will continue the development of these electric and hybrid powertrains for implementation into Hyundai's secretive next-generation of EVs.
The news comes at a time where nearly every mainstream manufacturer increases their investment into developing EVs. With the impending arrival of Tesla's Model 3, General Motors is gearing up to launch the Chevrolet Bolt, a 320km-plus range EV, as well as Nissan and Audi announcing they plan to increase their EV production.