Renowned race car maker, Mosler, has announced a new super-lightweight version called the Mosler MT900SP. Just one of these ferociously quick track-ready supercars will be made per year for the US.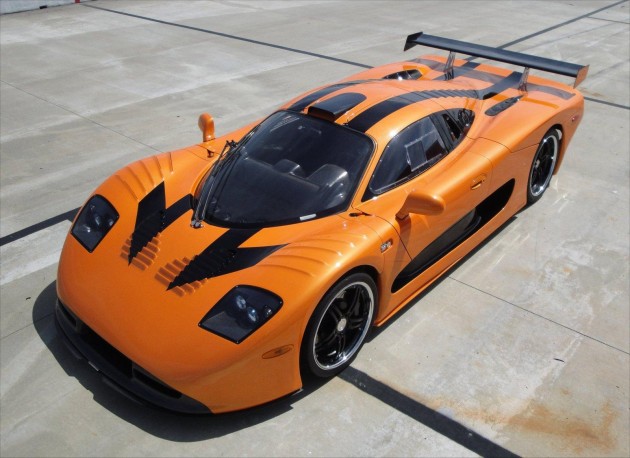 When you're only making one example per year, you just know it's going to be something special. The Mosler MT900 is already a full-tilt supercar ready for the track. The SP version is lighter in weight, more powerful, and quicker than the normal MT900 road car.
It features a 7.0-litre V8 engine –  instead of the 5.7-litre V8 – producing 399kW of power, and is matched up to a six-speed Getrag manual transmission. Mosler says the MT900SP can crack 0-100km/h in under 3.0 seconds, and has a top speed over 322km/h (200mph).
Helping the beast achieve such acceleration and speed is a very lightweight carbon fibre body wrapping around a composite chassis. Total weight tips the scales at 1134kg (MT900: 1175kg).
On the outside, the Mosler MT900SP is equipped with a full aerodynamically-engineered body kit, with a large rear wing providing proper downforce, and a swoopy body for very lower aerodynamic drag. There's also plenty of vents and intakes to keep various aspects of the car cool.
Inside is similarly setup, with a racing-style cockpit with bucket seats, seatbelt harnesses, and a minimalistic dash layout. The only creature comfort is air-conditioning, which would be great for those hot track days.
Prices will start at US$479.000.