Mazda is preparing two cars it will unveil at the 2011 SEMA Show; a special Mazda MX-5 Spyder and a Mazda2 Turbo show car. Both feature vast modifications from the factory setups.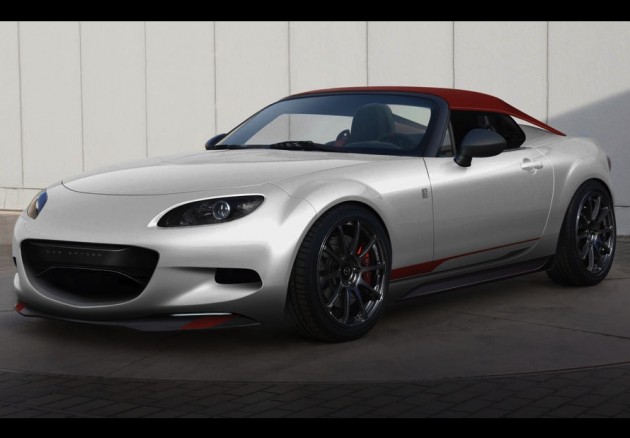 The Mazda MX-5 Spyder is perhaps the most interesting of the two, as there is potential for this to catch on and become a production vehicle in some form; it doesn't venture too far away from the production MX-5 Roadster.
Essentially, it's a lighter weight version of the already lightweight sports drop top. It shows off a Porsche Boxster Spyder-themed roof/kite that swoops over the cabin area, saving weight over the normal flip up Roadster roof arrangement.
The Mazda MX-5 Spyder also gets lightweight alloy wheels, Brembo brakes, sports suspension as well as some minor styling revisions such as tinted headlights. Mazda is yet to reveal all details so it could be a case of more than meets the eye.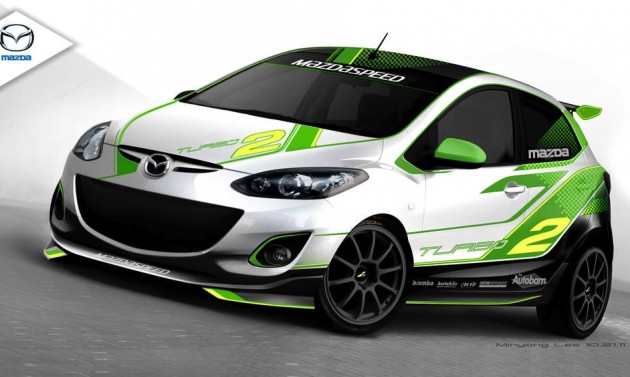 Mazda is also preparing a Mazda2 Turbo package for the SEMA Show. Again, Mazda hasn't released any specifications on the engine, but by the looks of it, they'll be plenty of revisions to the exterior.
We'll keep you updated with these and other unveilings of the show, starting November 1.
What do you think of them? Is there any that you'd fancy if they were part of the showroom list?