Honda has reportedly begun the first development stages of an all-new S2000 roadster, which is apparently being devised to take on the new Mazda MX-5 and recently-revealed Fiat 124 Spider.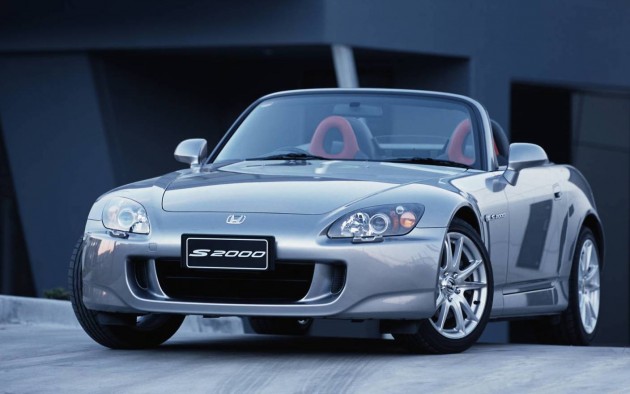 Following the success of the new Mazda MX-5, and the ever-popular Toyota 86 and Subaru BRZ duo, Honda is set to make a comeback on the entry-level sports car and roadster scene with a third-generation S2000.
According to an Autocar report Honda will stay committed to a traditional approach, using a front-mounted engine located behind the front axle, driving the rear wheels.
Power could come from a tuned version of Honda's new turbocharged 1.5-litre VTEC four-cylinder, which in the Japanese market produces 111kW. Power could be pushed to around 134kW (180hp) for the new S2000 though, giving it an 18kW advantage over the 2.0-litre MX-5 and upcoming Fiat 124 Spider.
With this news comes the expectation of a fire-breathing Type R variant, which could use the 2.0-litre turbocharged four-cylinder engine from the Civic Type R, good for around 228kW. With this kind of energy under the bonnet, as well as a suspension recalibration and limited-slip differential, it could eventuate into one of the more powerful entry-level roadsters on the market. It would also go nicely up against the proposed Abarth version of the Fiat 124.
Honda engineers apparently attended an S2000 owner's club meeting in the British Isles recently, now being taken as a sign that the Japanese manufacturer intends to keep its loyal enthusiasts satisfied. In a nod to enthusiasts, all versions are expected to be mated to a six-speed manual transmission.
However, a big problem remains; the absence of a suitable platform for a rear-wheel drive roadster within the walls of Honda. Honda has invested big in a new global architecture for front-wheel drive cars, debuting in the new Civic in 2017.
Therefore, an all-new platform again would have to be developed. Some of the costs are predicted to be passed onto consumers, with prices of the next-gen S2000 expected to start nearer to the second-gen S2000 price of around AU$70k, as opposed to the cheaper and cheerful $30-40k starting price of the MX-5.
The upside of this is that Honda may also use the same platform for a rumored baby NSX model, however, Honda has reportedly pitched the S2000 successor as its first priority.
It looks like the sporty Honda spirit might finally be making a comeback. Let's hope so. There's no word on when we can expect market entry at this stage.