While the existence of a 'Commodore' after 2017 has been confirmed by Holden, exactly what shape it will take is mostly a mystery. PerformanceDrive got out the magnifying glasses and fine-toothed combs in an effort to join the dots.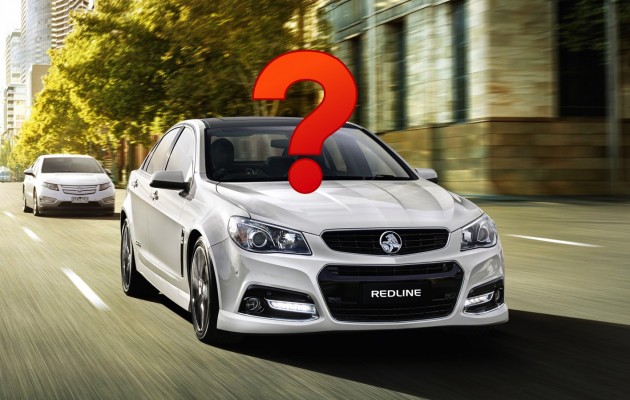 Holden's decision to maintain the Commodore nameplate for an imported product has many enthusiasts wondering if it will be catered for when the expected shift to a front-wheel drive chassis occurs. In fact, with V8s accounting for up to one in three Commodore sales, we're sure there's just as much consternation and hair-pulling nervousness inside Holden's product development centre now. When all this passes, it could make for one of the most interesting stories ever to emerge from the automotive world.
Holden was reportedly planning to switch to a front-wheel drive platform for VF's successor before it announced the closure of the Fishermans Bend production line anyhow. The desire to streamline local products into GM's portfolio was evident with the VF – things like a common instrument cluster with Cruze as well as the use of Volt's door handles, Malibu's indicator stalk (to good effect, we might add).
Commodore did enjoy a healthy export base to the Middle East, South America, UK (HSV) and South Africa before the GM's bankruptcy upheaval forced it to kill Pontiac as part of its pledge to become leaner in return for government assistance. There were other variants planned off Commodore's Australian-developed Zeta architecture, of which, only the Camaro saw the light of day thanks to the GFC. These events conspired to seal Commodore's rear-wheel drive fate, despite being such a widely-renowned and talented car.
When the decision was made to pull the plug on local manufacturing, Holden wound up its marketing rhetoric to assure Australian's that even though the cars will no longer built here, the cars will maintain an Australian flavour.
Holden then went on a market-research frenzy, concluding that the Commodore name had enough currency, and it could imbue the VF's successor with enough 'Commodore' to appease most customers. There is a website active now which allows customers to select the 12 most important features they'd like to see in the 2018 model, and leaves a blank box for feedback. The features listed include head-up display, remote start, Brembo brakes and adaptive cruise control, with city braking, vehicle health app, phone projection and WiFi hotspot among the features not currently included in VF.
Also accompanied are a series of videos assuring that the vehicle will be developed on Lang Lang, there will be Australian design input (expected to be minimal), and there will still be a racing version to cheer on at Bathurst.
So what will form the basis of the 2018 Commodore? Many media outlets are reporting the Commodore will be a modified Opel Insignia from Germany, coming from the fact that Holden has announced one-third of its future products will come from European GM. This presents potential headaches for Holden though – presently the only six-cylinder engine for the local Insignia is a twin-turbo version otherwise reserved for the flagship. With the engine factory also expected to close and EU emissions targets of 5.6L/100km by 2021, it's unlikely six-cylinder power was part of the plan for the next Insignia. While it's a given Holden will alienate some of the one-third of customers who take up V8 power, or hope to migrate them to its upcoming dedicated 'sports car' – more on that later.
While the Insignia is available with a grunty 184kW turbo four that could see-off the current SIDI Evoke, it would be a risky move potentially diminishing the Commodore's identity with solely four-cylinder power, for now anyway.
Logistically speaking, if V6 power is part of Commodore's future, then that seems to make Germany a difficult proposition.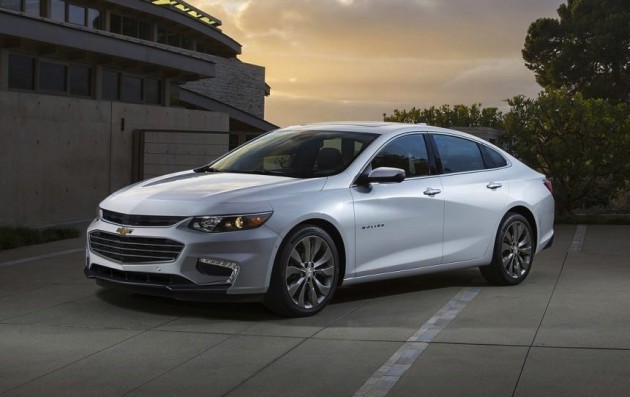 The Insignia is also manufactured in China and the US, as the Buick Regal. Being based on the Epsillon II platform, they have interchangeable parts with the Chevrolet Malibu stablemates. The 2016 Malibu (above) will dispense of V6 power, but the full-sized Impala and Buick LaCrosse that share the same architecture will continue to have V6 power. Having this ability to play Mr. Potato Head make China and America firm prospects. South Korea is an outside chance too, as they also build the Chevy Malibu and Buick LaCrosse, and of course the Captiva and Cruze. But this could be an outside chance due to the size of the market.
Customer clinics with design proposals of the successor are said to have a 'European' flavor, with 'American' undertones. Australian input may be restricted to grille and light fascia, with trim levels. Some reports speak of a fastback shape, similar to Audi's A7.
It's unknown if Holden has a say in the overall structure of the next car, we're guessing that GM will determine the overall volume of our model as a percentage and take a commensurate amount of recommendations on board.
Performance will have to be strong right off the bat. We're predicting a 2.0-litre turbo with over 200kW will open the range, with a conventional V6 as an option. Cadillac's recently revealed twin-turbo V6 with 298kW and 543Nm would make a fine addition as well, and we bet Holden and HSV's engineers are chomping at the bit for this one. Eight or nine-speed automatics may be adopted, and it would make sense for the Evoke to be front-wheel drive, with all-wheel drive being standard on most models. Continuity of the SV6, Calais, Evoke as trim levels stands to reason.
While many enthusiasts are bemoaning the loss of rear-wheel drive, this isn't necessarily terrible news with Holden's talented chassis engineers at the helm. Many front-wheel drive cars can be made to handle exceptionally well. If Holden imbues the next Commodore with a greater spectrum of talent than the current model, and pays particular attention to steering feel, then the transition will be relatively painless – except for those who long for the V8 bellow, or those want to do powerslides or burnouts.
All-wheel drive opens up possibilities too. Holden will have quite a lot of autonomy to tune the parameters of the ESP and torque vectoring components of the system, but this could extend to the front:rear drive distribution. If it does, we're tipping Holden will aim for a rear-biased system.
The other mysterious announcement was when Holden assured us there will be a "true sports car in its future product portfolio" after 2018, but where that is coming from is hard to imagine at this point.
When the 2016 Camaro was revealed earlier this year it migrated to the lighter Alpha platform. Chevrolet ruled out right-hand drive variants at that time. Given that Holden's announcement was weeks prior to this unveiling, it obviously knew the RHD status of the Camaro, so let's explore other possibilities.
There are widely-publicised rumours that right-hook converted versions of the Camaro and Corvette are planned to fill the void, but let's dissect those. Ford's ill-fated FTE experience where Mustang Cobras were converted in Australia in 2001 drove the price up to $80,000.
Camaro would struggle to be price-competitive with the Mustang, which is made right hook from the factory. A variation of this rumour is that the conversion could take place in Thailand to reduce the overhead costs, but logsitcally that adds another destination to the build.
Camaro and Corvette would exist in a sphere over and above Holden. HSV would make more sense, but even then Camaro and Corvette are inextricably linked to Cheverolet, so the brand identity could clash. Light fascia modifications and a name change more in-line with Holden's increasingly-Euro-centric showroom could address this.
Opel's Monza concept from the 2013 Frankfurt Motor Show is expected to set the tone for the European arm's design language. A production version of this is an outside but unlikely possibility. Which doesn't leave many options.
Hyundai's production of the Genesis coupe and sedan, as well as the Equus range set precedents of a sports car and V8 engine respectively being manufactured in South Korea. Seeing that the Asian nation is one of Holden's primary resource hubs, the Bupyong factory could be geared to make a softer, more 'European-styled' variation of the Camaro, if an international business case could be made. It would need to span across more market segments, from Toyota 86 up to Audi A5 and the like. No indication has been given by Holden or GM that this would happen, but it may be explored.
So there you have it. As of this date, our most comprehensive attempt to join the dots on a hazy picture. It will be interesting to look back at this in two years to see how right or wrong we are.