Volkswagen Group has put a halt to sales of all Audi, Porsche, and Volkswagen vehicles equipped with the 3.0 TDI, following EPA's findings of illegal practices.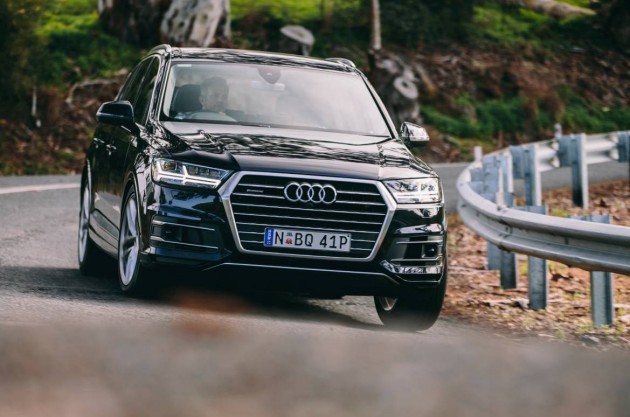 This means all Volkswagen Group diesel vehicle sales are on hold in the US, with the 2.0 TDI already paused. In Australia, sales of 2.0 TDI models are on hold, however, the local arm is yet to mention anything about 3.0 TDI models.
PerformanceDrive asked Karl Gehling, Volkswagen Australia communications boss, if there is any relevance to Australia. He said:
"We are seeking further details on this issue from our head office. At this stage we do not know if there is any impact on our local models."
Following the EPA's findings on Monday that it found an illegal device in 3.0 TDI models, Volkswagen denied the accusation. It did confirm that it wasn't following official rules regarding another device though that was not disclosed to the EPA. Even so, the group has decided to go ahead and put a stop to sales of 3.0 TDI vehicles.
The EPA detailed various models that feature the 3.0 unit, but Volkswagen has since added to the list, including the new Q7 large SUV. It's understood the stop in sales is in relation to an auxiliary emissions control device, which was not detailed to the EPA. In the US it is illegal not to mention any additional emissions components or software.
However, the EPA said earlier this week that it found a difference in emissions, specifically nitrogen oxide levels, during rolling road testing and real-world testing. It said a defeat software device had been developed specifically to change modes when vehicles recognised they were being officially tested, thus cheating their way past regulations.
The news just keep getting worse and worse for the German auto giant. We don't understand why the EPA just doesn't straight out ask VW if any other engines are equipped with illegal devices.