It seems Hyundai is planning a new halo sports car under its N performance division, a report has revealed. The car is set to be an all-new model and might not be an enhanced version of an existing Hyundai product.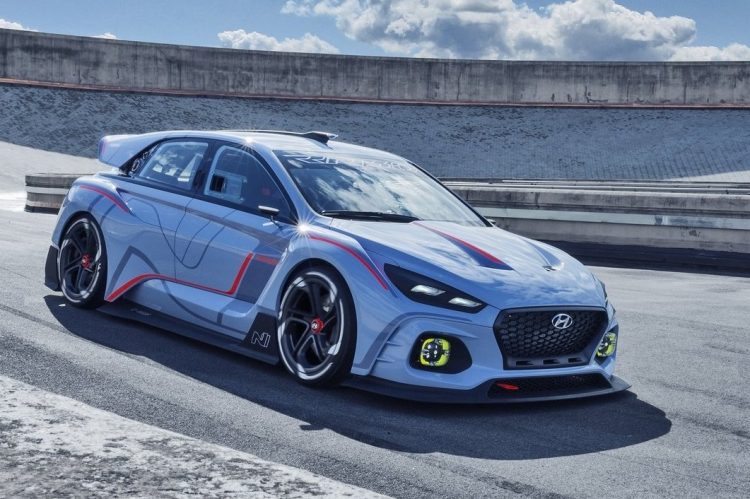 The news stems from an interview Auto Express recently had with Hyundai's vice president of performance and motorsport, Thomas Schemera. He said there is a halo model on the way, following the launch of the i30 N and upcoming Veloster N.
It's understood the first phase of the N brand's plans have been completed, with the i30 and Veloster. These two cars are based on their respective Hyundai models, only they are completely reworked by the new N division. These were the result of plenty of engineering work led by Albert Biermann, former BMW M chief. Now that the first phase is finalised, work on the next project has apparently begun. Speaking with the publication, Schemera said:
"I can tell you Albert Biermann and myself are interested in hot things and have some ideas in the pipeline for a halo model – rest assured we are coming up with something."
Details surrounding the next vehicle are yet to be uncovered and Hyundai isn't likely to launch it for several years, however, speculations suggest it could be a mid-size sports sedan loosely based on the Kia Stinger and Genesis G70. Both of these use a new 3.3-litre twin-turbo V6 to produce 272kW. These cars have the potential to be tuned and tweaked to become more hardcore models, and thus answers to the BMW M3 and the like.
There is also the chance Hyundai N might do a bespoke two-door sports coupe, potentially borrowing the Stinger/G50's V6 engine. It's believed engineers and bigwigs are still in talks to finalise this first step in the project.
You might remember the Hyundai Veloster-based RN30 concept (pictured) from a couple of years ago. It featured a unique mid-engine layout with rear-wheel drive. Spy videos capturing prototypes of the concept suggested Hyundai might be planning to launch a production version of that. Though, we'll have to wait and see.