Hyundai launched its first N Performance car this year, the cracking little i30 N. And while the company says it is waiting to see the response from consumers and the public before it decides on additional models, a Kona N Performance model could be next on the agenda.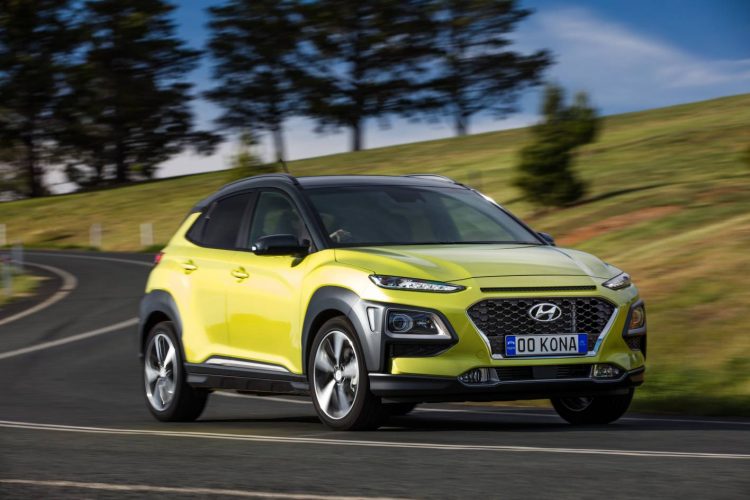 The small SUV class is one of the fast-growing segments in the industry, so it probably shouldn't come as a surprise that carmakers are ensuring they cover this area of the market. Hyundai's offering, the Kona, is available in Australia with a 2.0L petrol (FWD) and a 1.6L turbo (AWD). The latter is one of the most powerful in the class already, producing 130kW.
However, an Auto Express report confirms Hyundai engineers are working on a high-performance N version. The boss at Hyundai N, and former BMW M chief, Albert Biermann has ordered engineers to begin on a test mule, although final approval from Hyundai's board of management is yet to give the green light. Biermann is quoted as saying:
"I've told them to build the car and we'll see what happens with getting it approved. It has to be the i30 N powertrain, really. Of course, we can give Kona different specifications on suspension and steering, although there are some common components we can use in that area as well, because it'll be front-wheel drive, like the i30 N."
As Biermann points out, the Kona N would come with the 2.0-litre turbo from the i30 N. However, the output is likely to be the lower-tune version – not available in Australia – which produces 184kW (compared with 202kW). Even so, this much power in a small SUV could make for an exciting run-around.
Like the i30 N, the Kona N would come with a subtle-yet-obvious exterior package, with near front and rear spoilers, large alloy wheels, as well as bigger brakes, sports lowered suspension, and a spruced up interior. It's unknown at this stage if it will receive the limited-slip differential from the i30 N.
Other candidates that are rumoured to receive the N treatment include the Tucson mid-size SUV, as well as the next-generation i20. An i20 N would help the brand make the connection between its customers and its involvement in WRC.