The BMW Z4 concept will make its international debut at the Concours d'Elegance event at Pebble Beach this weekend, previewing the upcoming roadster which is being co-developed with the new Toyota Supra.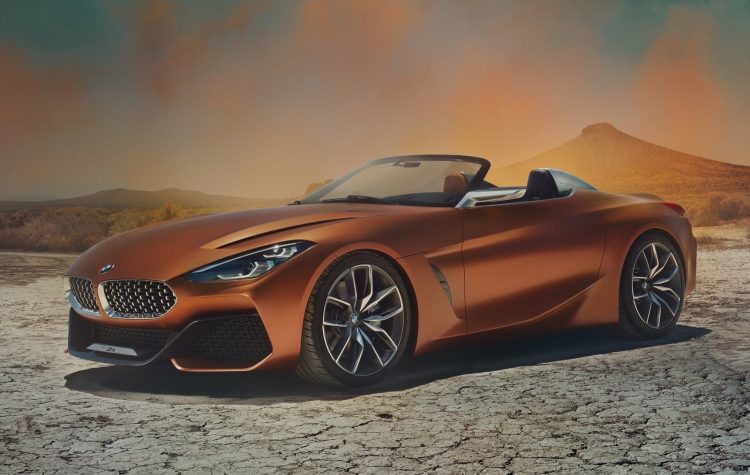 The concept is described by BMW as a vision of a modern roadster, featuring BMW's new design language. You can see the much larger kidney grilles at the front supported by gulping side intakes with a neatly integrated front chin spoiler.
Going from the traditional long bonnet design, trademark of a sports car, there's a set of blended in rear haunches that lead to the aggressive rear end. Two large dome-like buttresses stretch out from the cabin to double as roll-over protection, while the rear bumper showcases unique dimples with a sporty diffuser in the middle.
For the interior BMW has turned it up a notch from its current interior design theme, with a large wrap-around leather piece to encapsulate the driver's area. Up top is a large LCD media interface, while the driver gets head-up display conveying key driving information.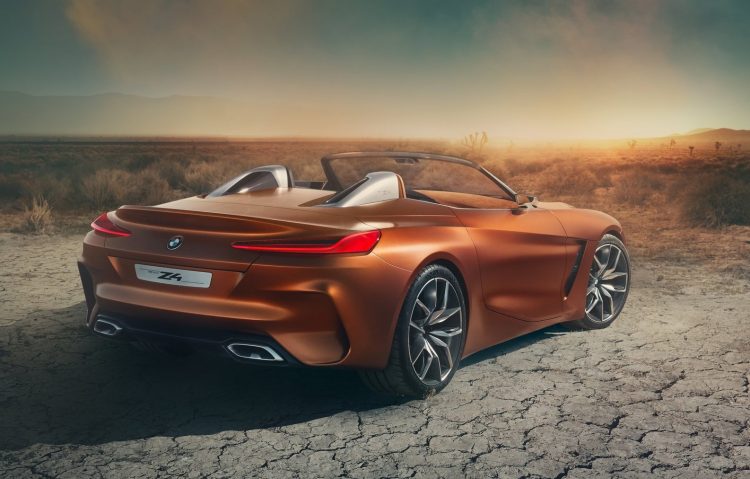 Details regarding the engine haven't been revealed, however, as we learned last week the production Z4 looks set to come with a range of current BMW turbocharged units. An M40i will sit at the top, according to model code documents, likely to produce 265kW and 500Nm carried over from the new X3 M40i.
BMW confirms the production version will be unveiled "over the course of next year", with this concept expected to heavily inspire the car's design.