A number of very interesting and highly-anticipated vehicles will make their way to local shores this year. Here's a list of what we think is the top 10 cars to look forward to in 2012 in Australia.
10. Hyundai Veloster/Turbo – February/Third quarter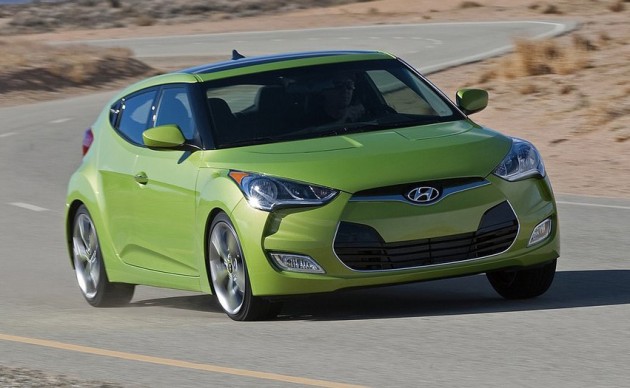 This will be the first proper sports-focused vehicle for Hyundai Australia, as we have since missed out on the Hyundai Genesis coupes. We will get the next all-new Genesis later next year though. But before then, we have the Hyundai Veloster; an interesting and innovative new four-door hatch – two side doors on one side and a single door on the driver's side.
It's promising to offer sporty, agile handling characteristics and a zippy powertrain. The powertrain will consist of a new 1.6-litre GDi four cylinder with direction injection, producing 103kW of power and 167Nm of torque. The engine will be backed up by a new dual-clutch automatic-based six-speed transmission – a first for Hyundai Australia. A six-speed manual will also be offered. Overall weight sits at 1172kg in manual form and 1205kg with the DCT. It should be nice little steer. Stay tuned for our full review coming soon.
The Hyundai Veloster Turbo model will further boost sportiness, featuring a turbocharged version of the same engine producing 152kW and 265Nm. It will arrive some time during the third quarter of this year.
Pricing for the base model Veloster hasn't been finalised yet, but it's expected to kick off at around $25,000.
9. 2012 BMW 3 Series –  February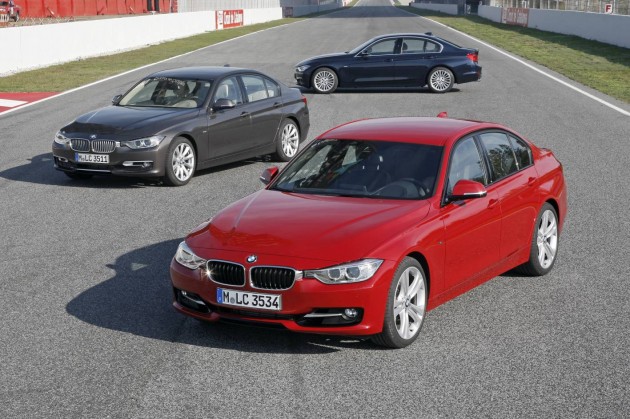 The all-new BMW 3 Series will debut next month, and judging by international reviews which have previewed the car already, it's going to be one to look forward to. All variants will be turbocharged, from the 320i, 328i, to the flagship 335i for the the petrol lineup, and then the 318d, 320d, and later, the 330d.
It's even worth getting excited about the new base model, 320i. Usually the base model 3 Series is not known to be the quickest of cars, but the new one will come with a 2.0-litre turbocharged four-cylinder engine producing 135kW and 270Nm. It's capable of 0-100km/h in just 7.6 seconds while offering a fuel consumption rating of 6.4L/100km – a great acceleration:fuel consumption ratio, if there's such a thing.
Prices will start at $56,400 for the BMW 318d, and $57,600 for the BMW 320i. (All prices and details can be found in the link in the paragraph above.)
8. Volkswagen Scirocco R – late January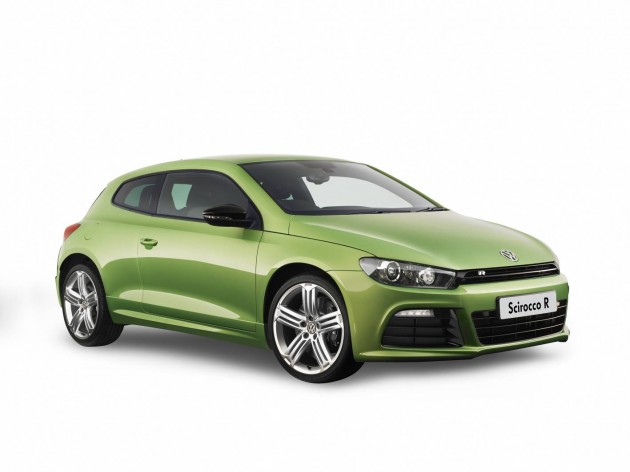 The Volkswagen Golf Coupe. The Scirocco has been a hit in Europe for years, but next week it'll available in Australian showrooms. It will replace the current Volkswagen Golf R three-door, and come equipped with the same 2.0-litre turbocharged four-cylinder engine producing 188kW of power and 330Nm of torque.
Power in the Volkswagen Scirocco R is sent to front wheels however, as opposed to the Golf R three-door which is all-wheel drive. Acceleration from 0-100km/h comes up in 6.0 seconds when fitted with the DSG transmission.
Prices will start at $47,490 in manual form and $49,990 in dual-clutch DSG form.
7. Lexus GS – second quarter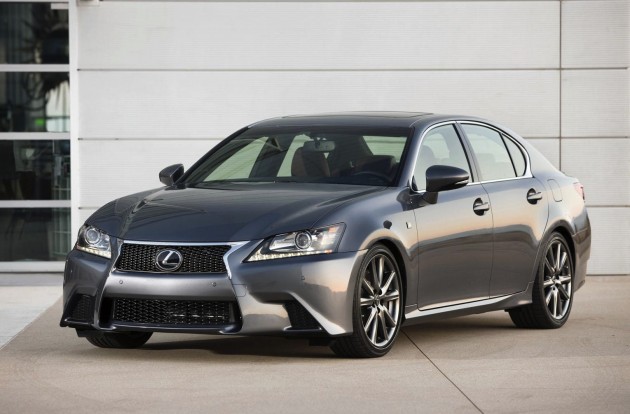 The new 2012 Lexus GS range is really looking to be a proper sports sedan, with plenty of early reviews giving a special mention to the vastly improved handling and performance over the outgoing model. The new model will compete with the BMW 5 Series, Mercedes-Benz E-Class, and the all-wheel drive Audi A6.
Australia will get three variants; the 2012 Lexus GS 250, 2012 Lexus GS 350, and the 2012 Lexus GS 450h hybrid. Each will be available with the F Sport kit which brings sports suspension, brakes and alloy wheels, and a nice sporty interior.
For all the details on the new GS, including power and consumption figures, simply follow this 2012 Lexus GS link.
Prices are yet to be finalised.
6. 2012 Ford FG Falcon MkII EcoBoost – April
A turbocharged four-cylinder Ford Falcon; who would have ever thought? Featuring an American EcoBoost 2.0-litre unit, expected to offer 177kW of power and 339Nm of torque, the FG MkII Falcon range will kick off in April.
Early prototype test drives have revealed that the new EcoBoost feels just as powerful as the current six-cylinder unit, and has clocked similar acceleration figures.
Prices will kick off at $37,235 for the base model XT. Full 2012 Ford FG Falcon MkII prices can be found here. Official specifications are still to be released.
5. Mercedes-Benz C 63 AMG Coupe Black Series – May
It's pretty hard to ignore the new hardcore Mercedes-Benz C 63 AMG Coupe Black Series. Despite the fact that all 32 examples destined for Australia have already been sold, Mercedes-Benz Australia has said there is room for that allocation to be increased if there is enough demand.
The new Black Series is the replacement for the old CLK 63 AMG Black Series, offering a similar personality. It features heavily pumped wheel arches, hardcore brakes and suspension, and a 6.2-litre naturally aspirated V8 churning out 380kW and 620Nm. Acceleration from 0-100km/h takes just 4.2 seconds.
4. 2012 Nissan GT-R – March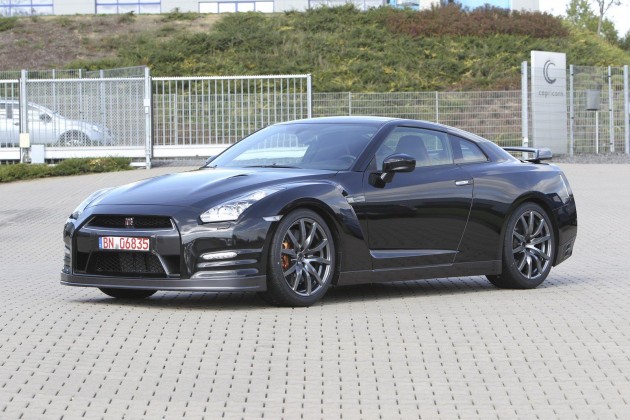 Who can forget the new 2012 Nissan GT-R? It does 0-100km/h in 2.8 seconds for crying out loud. No other car this side of a Bugatti Veyron comes close. The new model also gets improvements to the aerodynamics and overall handling dynamics. Engineers have even compensated for the weight of the driver in right and left-hand drive markets.
The overall performance of the GT-R is unquestionably the closest thing you can get, in terms of g-forces and acceleration, to a race car for the road. The fact that is comes with an accommodating and comfortable cabin with seating for four only makes this proposition even more irresistible.
Full 2012 Nissan GT-R update details can be found here. Prices will start at $170,800 – slightly up from the current $168,800 price tag.
3. 2012 (991) Porsche 911 Carrera – March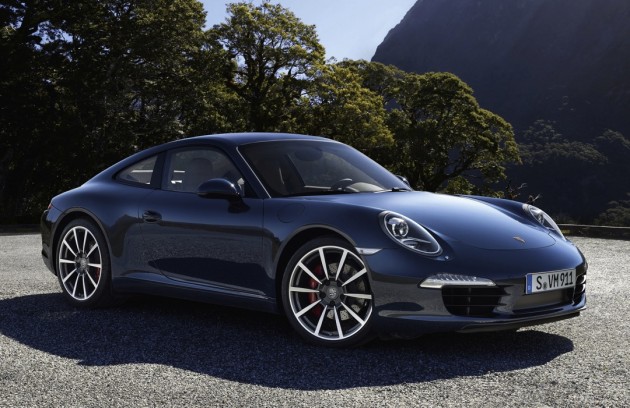 A new age, another step in the evolution of the Porsche 911. Although looking very similar to the current 997 model, the new 991 is larger overall, and features all-new panels and trimmings. There's more interior space and legroom, there's also new headlights, and taillights which blend in to a ridge running around the back tip of the car.
The entry-level 911 Carrera is powered by a 3.4-litre flat six, producing 257kW of power. The new 2012 Porsche 911 Carrera S comes with a slightly revised version of the current 3.8-litre flat six, producing 294kW of power. Both variants come with a seven-speed PDK dual-clutch transmission, or an optional new seven-speed manual transmission – a full 2012 991 Porsche 911 overview can be found here.
Prices will start at $229,900 for the 2012 Porsche 911 Carrera and $263,100 for the 2012 Porsche 911 Carrera S.
The 2012 Porsche 911 Cabriolet will launch in March as well. Prices will start at $255,100 for the Carrera, and $288,300 for the Carrera S Cabriolet.
2. 2012 BMW M5 – February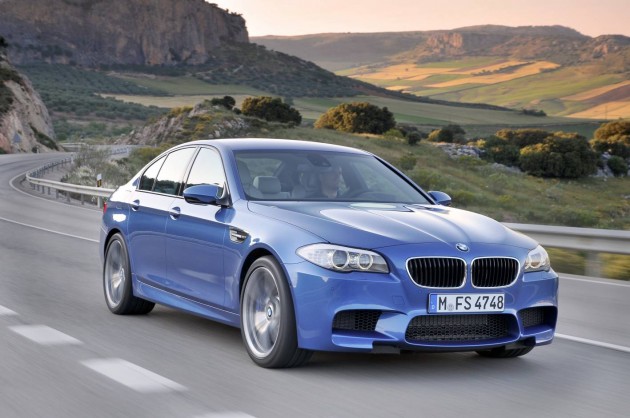 The mighty 2012 BMW M5 will finally launch in Australia in February. The new model is shaping up to be an absolute hoot of a drive, offering true BMW M performance matched with refined and efficient BMW motoring.
It comes with a 4.4-litre twin-turbo V8 producing 412kW and 680Nm, connected up to an M-DCT seven-speed dual-clutch transmission. Overseas publications have timed 0-100km/h in under 4.0 seconds.
Pricing is yet to be finalised, but it will be around the same as the V10 predecessor's price, which went off the market in 2010. So expect a price tag of around $241,816.
1. Toyota 86/Subaru BRZ – June-July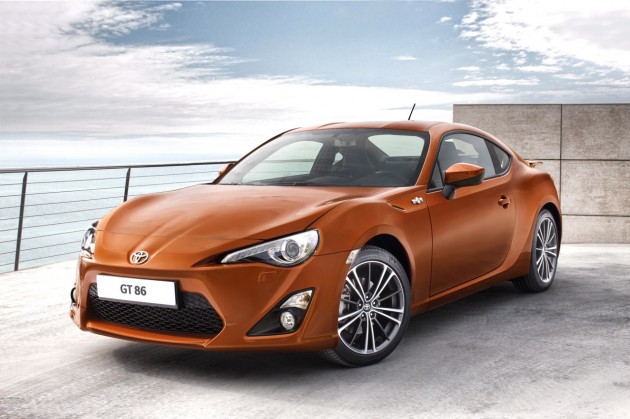 The anticipation for the Toyota-Subaru joint project has risen and risen and the fallen and risen again over the past coupe of years, but later this year, both versions will finally arrive in Australian showrooms.
Both feature a 2.0-litre naturally aspirated Subaru boxed engine with Toyota-developed direct injection technology. Power is rated at 147kW and 205Nm in both. Acceleration from 0-100km/h hasn't been made official just yet but it is expected to be capable of cracking the sprint in around 7.0 seconds.
Only very minor exterior changes will separate the Toyota and Subaru, while inside it will be a bit more noticeable, with slightly different seats and certain dash trimmings and highlights. Full details for the Toyota 86 found here, and Subaru BRZ here.
Prices for both will be in the $35,000-$40,000 range.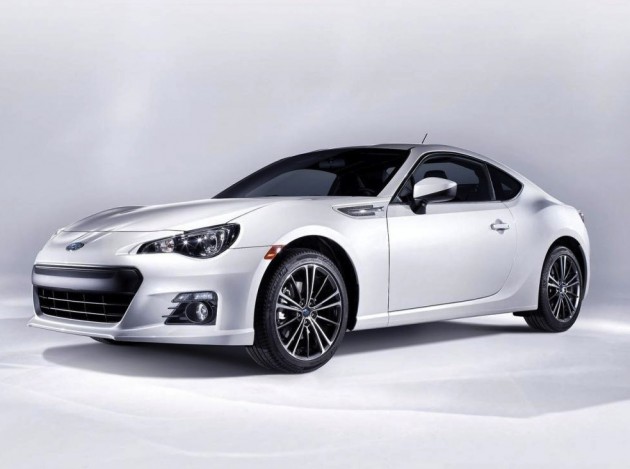 Other models that just missed out in the top 10 that are still very worth looking forward to include: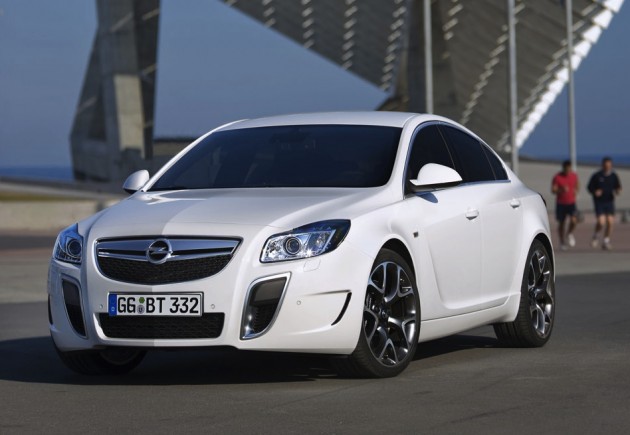 Opel Insignia – Third quarter
The Opel Insignia has been on sale for a while now in Europe, but even when it arrives in Australia during the third quarter of this year, it'll still be a very modern design, with a capable chassis and great powertrain packages.
Ferrari 458 Spider – mid 2012
The drop-top version of the stunning Ferrari 458, including the same 4.5-litre high-revving V8 producing 419kW and 540Nm. It features an all-new metal folding roof, which has been regarded for its innovative compact design.
2012 Suzuki Swift Sport – Q1-Q2
Set to go up against the Volkswagen Polo GTI, the new Swift Sport is promising to be a nifty little hot hatch, with much improved styling and dynamics over the current mode.