Rumour has it Hyundai could be looking to acquire Fiat Chrysler Automobiles soon, a report from Asia has revealed. It's believed Hyundai is simply waiting for FCA stock prices to drop.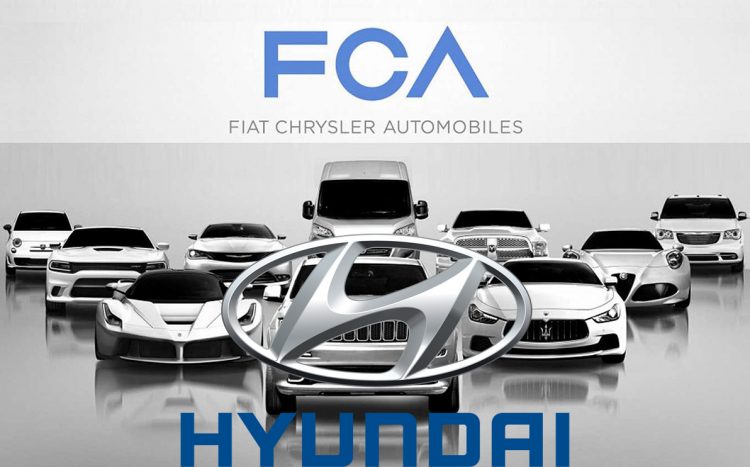 According to an Asia Times report, Hyundai CEO Chung Mong-Koo is monitoring FCA stock prices, and is apparently waiting for the right time to buy enough shares to give the South Korean automotive empire a controlling stake in the US-Italian corporation.
This isn't the first time the idea of the two merging has popped up. Last year there were rumours Hyundai and FCA were in talks for a tie-up, but FCA boss Sergio Marchionne denied the rumours. And then later, they said they were in talks regarding a potential co-development plan for transmissions and hydrogen power solutions.
The aforementioned report predicts that Hyundai will make a bid on FCA between now and May 2019. Next May will be FCA's annual shareholders' meeting, and the time when Marchionne will retire as CEO at the company. Marchionne has been at the helm of both Fiat and Chrysler since 2011 (and before that for Fiat), and was instrumental in the merger of the two in 2014, forming FCA. He is known for expressing a lot of interest in industry consolidation.
Once Marchionne leaves, FCA chairman John Elkann, a descendant of the Agnelli family (founders of Fiat), will be left to take over. However, it's believed Elkann isn't as much interested in automobiles than his other commitments, mainly in the media industry and running Exor, a large holding company which also has stake in FCA. A merger could be seen as a way for Elkann to remain away from management, although still overseeing major changes to ensure they are in the interest of his family's brand.
If Hyundai takes controlling stake in FCA at some point soon, it will likely become the biggest auto manufacturer in the world thanks to the sales of all combined brands. A takeover would likely see some component and development sharing for vehicles further down the track.