The Ferrari F40 is arguably the greatest and most iconic supercar ever made. This 1991 Ferrari F40 black on black example up for sale in Tokyo reminds us just how great the F40 was.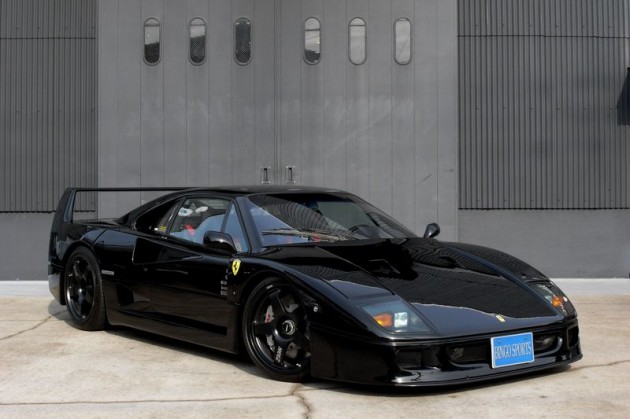 Even just looking at it, you could stare all day. Every corner and every aspect features some quality or attention to detail that simply commands respect. From the fluted rear guards, to the 'F40' logo embossed into the rear spoiler.
The rear spoiler is a work of art too, moulding seamlessly up from the body; it looks as though – and likely was – it was developed at the same time as the body, and not simply an add-on like many of today's cars.
This 1991 example is one of the later models. Just 1315 were ever built, despite Ferrari only initially announcing a production run of just 400. The later versions like this one were fitted with adjustable suspension as the car was so low for some streets.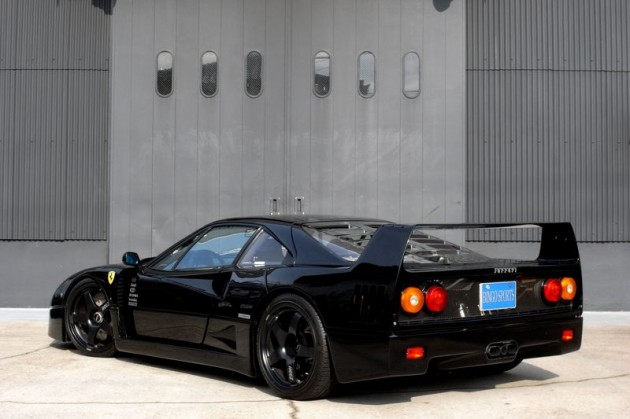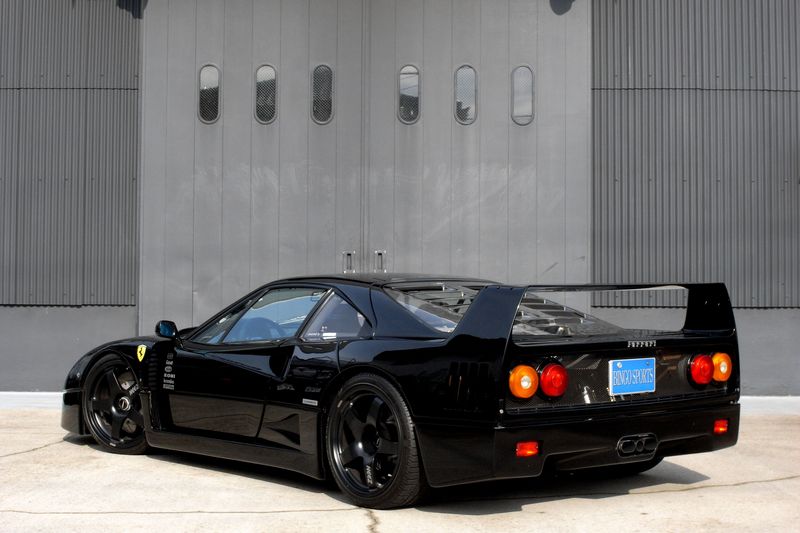 There's no mistaking that stunning black paintwork on this example. A set of matching 19-inch NEEZ wheels are aftermarket, however, they seem to suit the style of car perfectly.
Sitting in the back, like all Ferrari F40s, is a 2.9-litre V8 engine boosted (16psi) by twin IHI turbochargers. It develops 352kW. Thanks to the full carbon fibre body – known as the first production car featuring a carbon/Kevlar body – the Ferrari F40 tips the scales at just 1100kg.
This lightweight nature allowed for blistering acceleration, with 0-100km/h coming up in 3.8 seconds, and top speed out at around 320km.h. A true supercar even by today's standards.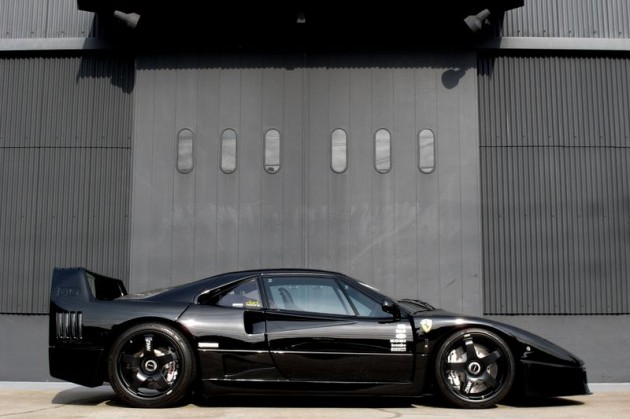 This example is fitted with the renowned Tubi exhaust system to make sure those spits and pops from the engine are even louder, while the interior is revised to a complete black outfit, matching the overall theme of the car.
The 1991 Ferrari F40 in black, on black, is currently up for sale at Bingo Sports showroom in Tokyo, Japan. Price is only available on application, but we're guessing it won't go cheap.