Welcome to the grandest, most luxurious, and probably the most expensive production SUV; the Rolls-Royce Cullinan, named after the world's largest diamond ever found.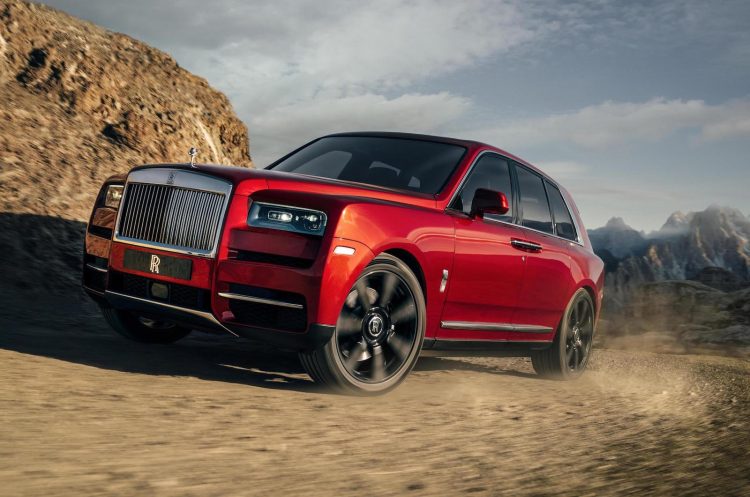 Starting with the design. It's obvious it takes inspiration from other models in the current showroom, only with a wagon-like body plonked on top. Rolls-Royce calls it a "high-bodied" vehicle, promising to luxury travel, everywhere.
Up front the majestic land yacht is powered by the company's 6.75-litre twin-turbo V12 producing 420kW and 850Nm. All of this is sent through an all-wheel drive system, with all-wheel steering helping with overall versatility.
Can it really go off road? Well, Rolls-Royce says it is "incredibly capable", with 'Magic Carpet Ride' suspension providing all-terrain support without sacrificing the company's renowned on-road luxury and comfort. Giles Taylor, director of design at Rolls-Royce, said:
"The label SUV is now applied to anything with a two-box silhouette and the least suggestion of going off tarmac. We envisioned an authentic, three-box high-bodied all-terrain car with a convention-challenging design and absolute capability that would satisfy the adventurous urges of our clients."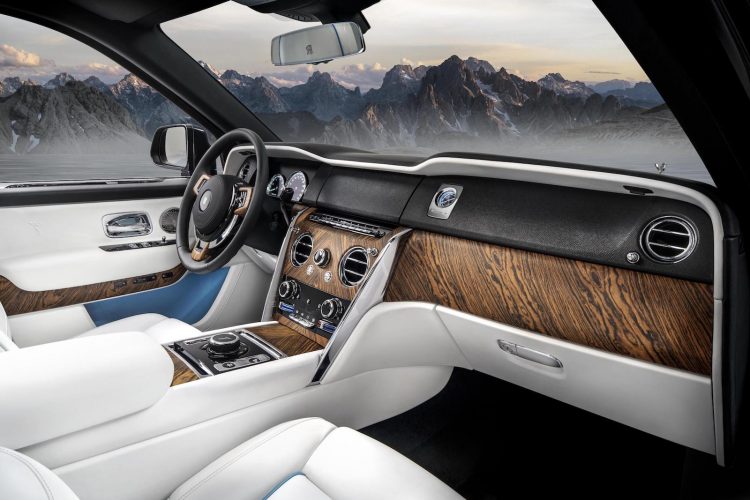 Being a very large interpretation of what we've come to recognise as the sports utility vehicle (SUV), the Cullinan offers an expansive cabin and storage area, with a cargo space that can be adjusted to offer either 560L, 600L, or 1930L. The loading floor stretches 2245mm, which is more than the long wheelbase Range Rover Vogue. External dimensions are huge, standing 5.34 metres long, 2.16m wide, and 1.83m tall.
Some of the highlight in-car technologies include night vision and vision assist, something called helicopter view, pavilion seating, and an "industry-leading" panoramic glass roof. There's also an industry-first 7×3 high-resolution head-up display system. Torsten Müller-Ötvös, Rolls-Royce Motor Cars CEO, said:
"We knew we had to offer our clients what they couldn't find in the SUV market. They do not accept limitations or compromises in their lives. They are the new pioneers, and for them it's about their sense of adventure and daring in how they live their experiences. This approach to life demands a motor car that can go-anywhere in ultimate luxury and style – Rolls-Royce style. Hence Cullinan."
Details of an Australian arrival including prices are yet to be announced, but the new model will go on sale a bit later this year.
UPDATE: Prices in Australia have been confirmed to start from $685,000, with deliveries set to commence in the third quarter.