BMW has been spotted test driving a prototype version of its new compact SUV, called the X2, out on the Nurburgring in Germany. The new model will come in as the sporty coupe version of the X1.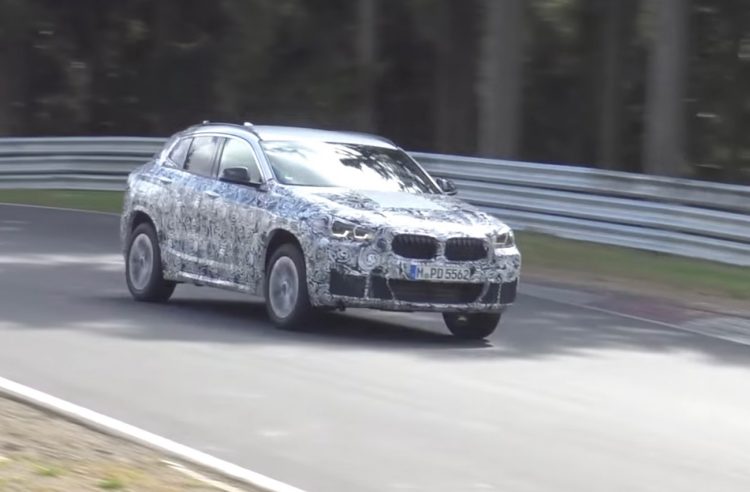 Following the success of the X6 and then the smaller X4, BMW toyed with the idea of an even smaller four-door coupe SUV with a concept last year. The company must have received plenty of positive feedback from the concept as it looks like there is definitely a production version in the making.
Seen here in early prototype form, the X2 is expected to be based on the company's latest UKL platform, which underpins the latest X1 and MINI models. It's a front-wheel-drive-oriented setup, with an east-west engine orientation to provide good space efficiency in the cabin.
In most other areas the X2 is set to differ from the X1, if only minor in some areas. This prototype seems to be wearing lower profile headlights and unique front grilles, while the roofline is of course completely different and swoops down at the back.
Speaking of the rear the taillights, tailgate, bumper bar, and most of the trimmings look unique to the X2. This should help it stand out on the road in comparison.
Under the bonnet things are likely to be pretty similar to the X1. In Australia customers have limited options with the X1, with just three main units – 25i, 20i, 18d – further divided up by front- and xDrive all-wheel drive layouts. These, at minimum, will probably be offered in the X2.
There's been no speak of an M variant or even an M Performance version, but we guess nothing is impossible these days, especially with the popularity of SUVs soaring like it is. A full debut is expected in the next 12 months. Take a look at the video for a preview.