Toyota is reportedly considering a flaming hot Yaris to capitalise on its 2017 World Rally Championship contender which was unveiled at Paris last month.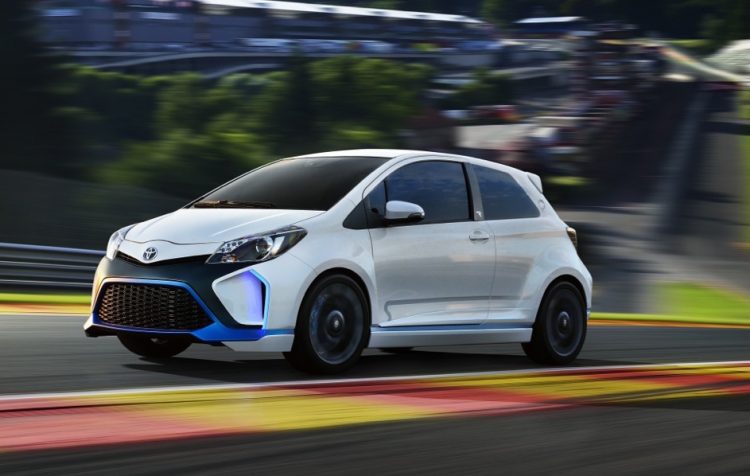 A report from Auto Express says the move would make sense to translate the enthusiasm of the racing car to a road-going version. Toyota's Euro boss, Johan van Zyl, told the publication:
"It's no use doing motorsport if you can't reflect it in your product. What you'll see is that we want to totally integrate it into our offering. From the European side we would like to do something – to bring something to market that will reflect our participation in WRC."
Toyota's Gazoo Racing motorsport partner could be given the lead in creating this hot hatch too, if AE is on the money.
The hot Yaris is unlikely to arrive before the next-generation TNGA-based model and would square off against the likes of VW Polo GTI, Ford Fiesta ST and Peugeot 208 GTi.
Toyota hasn't produced a hot version of the Yaris or Corolla since the Corolla Sportivo of 2003, instead choosing to focus on hybrid versions instead.
Note: Toyota Hybrid-R concept shown