It seems this year's Concours d'Elegance event at Pebble Beach over the weekend was a hypercar frenzy, with many epic models making their debut. An example as such was the SSC Tuatara.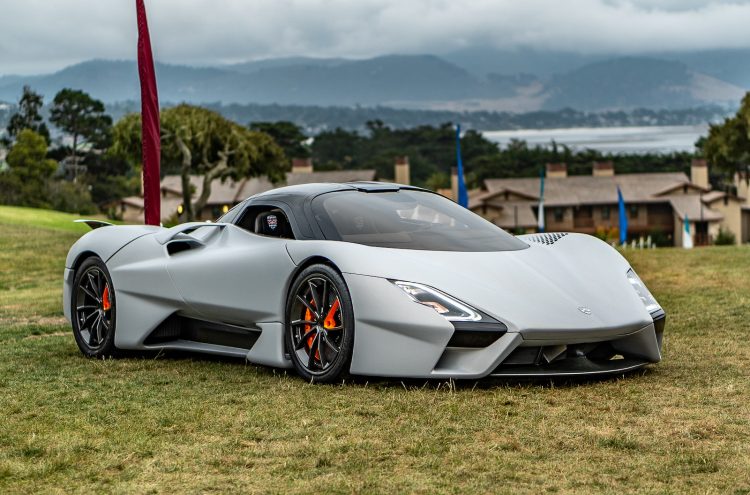 As far as mega hypercars go, the Tuatara is at the pointy end. Initially revealed a couple of weeks ago, the engine is a 5.9-litre V8 that runs a pair of massive turbochargers, resulting in a mind-blowing output of 1350hp (1007kW) on 91 RON fuel, or up to 1750hp (1306kW) on E85.
The engine uses a flat-plane crank and was engineered in collaboration with Nelson Racing Engines, offering an 8800rpm redline and a weight of 194kg. It also features dual water-to-air intercoolers and dual injection per cylinder. Fuel consumption figures haven't been mentioned, but we're sure no owner will be worried about that, considering the performance.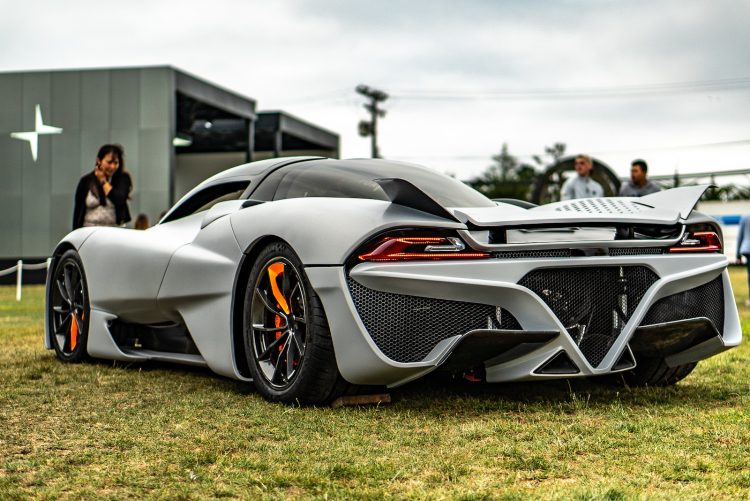 All of this grunt is sent through a seven-speed automated manual transmission with a robotic shift system, and then into a rear-wheel drive system. With a dry weight of 1247kg thanks to a carbon fibre body and chassis, you can imagine there might be some difficulty getting the power to the ground.
Even so, SSC claims its new beast has the potential of exceeding 300mph (483km/h) during a top speed run. A big part of this, aside from that engine, is down to the aerodynamics. The body design might look like a wild spaceship from the future, but it cuts through the air with a drag coefficient of just 0.279. SSC points out that this is superior to any of its main rivals: Bugatti Chiron 0.36, Koenigsegg Agera 0.33, and Hennessey Venom F5 0.33.
SSC is planning to build just 100 examples of the Tuatara, with pre-orders currently being taken. Production is ready to begin. Prices haven't been mentioned.