A freelance Ukranian designer has created what he describes as the "next-generation" EV; a racy sports car for 2030.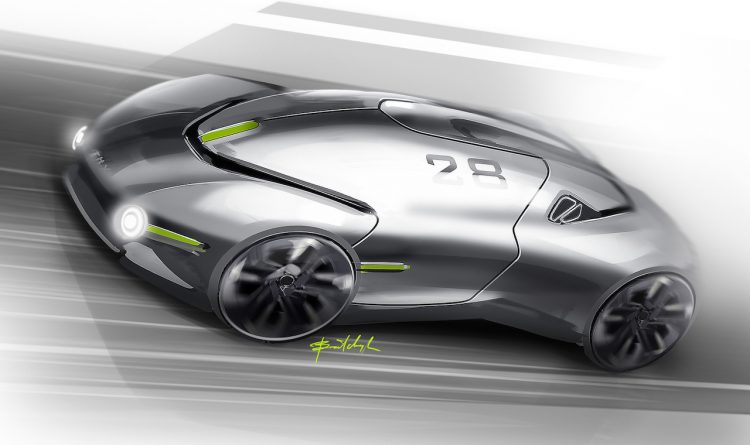 Yevheniy Bratchyk's THX is clearly inspired by the success of Tesla and other electric vehicle manufacturers. But unlike those, "it is created by people that are crazy about science-fiction movies".
Targeted at the "young professional", the intended demographic for this imaginative design is 18-30 year-olds. It is a two-seater but the interior is not visible.
The overall shape is reminiscent to the Bugatti Veyron, with a dome-shaped glasshouse area seamlessly integrated into dihedral doors. There is no discernible point at which the door's sheetmetal finishes and the window glass begins, much like the Opel GT concept which we sorely hope makes it into production.
Green LEDs sit around the car, particularly at the rear, inside a carbon fibre bib with an F1-like vertical stop light and aggro-looking diffuser elements.
Perhaps this car would be an autonomous vehicle and doesn't need translucent windows, but with such a racy appearance, it almost screams human interaction. Perhaps the outside world can be projected from within, or maybe we'll find a way to make windows seamless by 2030. That's 13 years from now. Thirteen years ago cars weren't radically different from today but make no mistake, there has been much progress in design, UX and powertrain efficiency since then.