FPV has revealed the new FPV GT RSPEC Limited Edition Aussie muscle car. Although the 335kW supercharged V8 engine is untouched, the RSPEC comes with a number of special features to separate it from the normal GT, including an aggressive tyre and wheel package and launch control.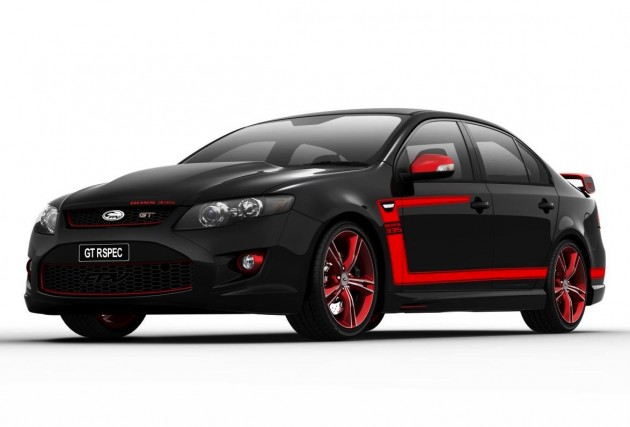 There have been a number of rumours circulating and building up hype of a 'GTHO' remake. And this is it. Although it's not a GTHO per se, the RSPEC comes with features that improve the GT's handling and acceleration just like the GTHO pack did back in the Seventies.
The FPV GT RSPEC comes with 19 x 9-inch rear alloy wheels wearing 275/35 R19 Dunlop Sports Maxx tyres to improve rear-end grip. It also gets retuned suspension for improved cornering performance, with a larger sway bar and reinforced lower control arms at the back, as well as stiffer upper control arm bushes and retuned dampers at the front.
To further amplify the RSPEC's heavy duty focus, there's also stiffer transmission mounts. These are designed to reduce driveline and powertrain movement under loads, as well as improve general ride quality.
The other major mechanical highlight of the RSPEC is the introduction of Launch Control. This is the first time FPV has included the technology on one of its vehicles. The system works with the traction control system to provide the quickest take off.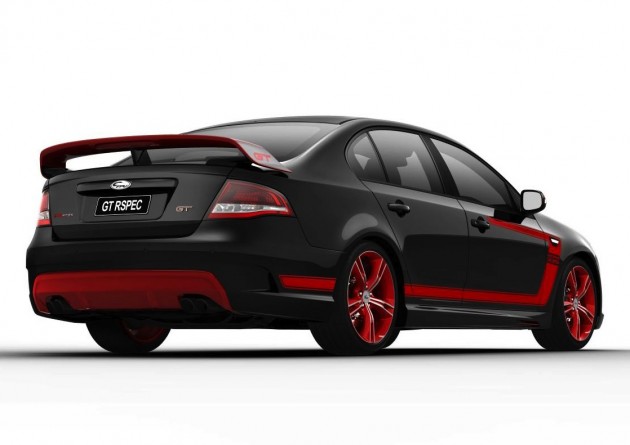 As for the styling, FPV says says the RSPEC was inspired by the 1969 Ford Mustang Boss, with the famous 'C-stripe'. It also gets a new rear spoiler with 'GT' decals, new fog light surrounds, and a black painted exhaust system.
FPV is planning to build just 350 examples of this special edition, available in four colour schemes. Of those 350, 175 will be Silhouette black with Vixen red highlights.