For the next-generation Audi TT sports car, a new lighter weight version is set to be part of the lineup. It's understood it will showcase a stripped-back, and more focused range of components, like a GT3 track car.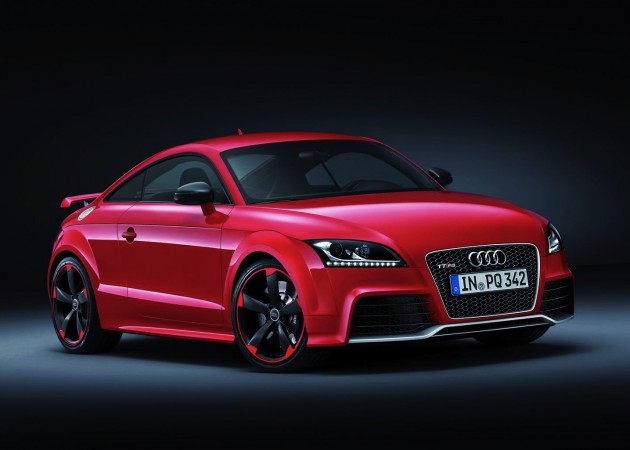 (Audi TT RS Plus pictured)
Speaking with Autocar in the UK recently, Wolfgang Durheimer said that development is underway on the new model, including a 'multi-material' variant which will be lighter in weight compared with the normal TT road car.
They're talking weight figures of around the 1000kg mark, while power is expected to come from a turbocharged five-cylinder. Currently, the most powerful TT money can buy is the TT RS Plus (not available in Australia). It features a 2.5-litre turbo five producing 265kW.
For the 'GT3' version, the weight reduction is likely to come thanks to extensive use of carbon fibre and aluminium in its construction. This, along with a roll cage and various reinforcements, would assist with rigidity and handling.
Despite the high performance features, it's believed it will be a road-legal car, like a Porsche 911 GT3.
A final decision from Audi executives in regards to potential production will be finalised in the next few weeks.