Legendary Porsche-tuning brand and car manufacturer Ruf is set to unveil the spiritual successor to its CTR 911-based supercar, which is iconic for featuring in a famous Nurburgring lap video and also in video games not produced by Electronic Arts.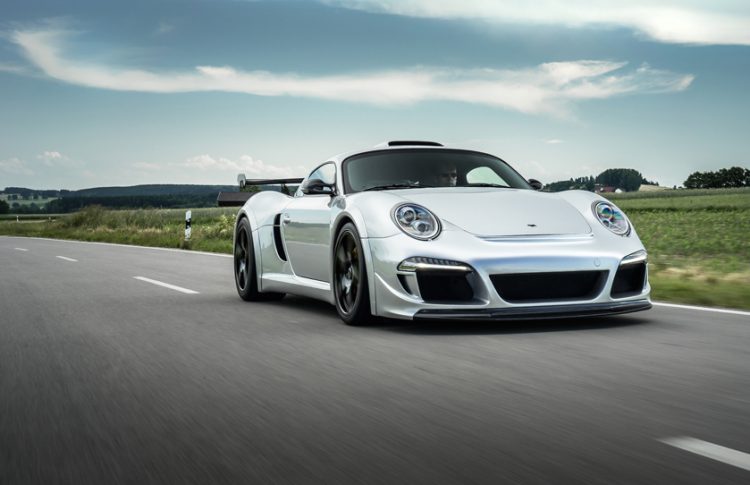 According to an Autocar report, Ruf is preparing an all-new model which will be the company's first vehicle not based on a Porsche. Instead, it's set to be based on a bespoke structure designed and developed in-house at Ruf.
A power source is yet to be confirmed, but given the structure will be unique Ruf might also be planning its own engine. This wouldn't be the first time either. Some might remember the RGT-8, which featured a 4.5-litre naturally aspirated V8 that used a flat-plane crank and revved to 9000rpm.
Like the original CTR Yellowbird, the new model is expected to become a seriously quick piece of gear that's capable of keeping up with the latest and greatest supercars.
The CTR lineage began in 1987 with the Yellowbird, based on the 964-series 911, with power wound up to 350kW and torque a muscular 553Nm. It managed a 0-100km/h time of 3.5 seconds which was only marginally bettered by the tour-de-force 959 of the day. Without that car's sophisticated AWD system, it required serious bravado to tame.
Nevertheless, it was taken up to 342km/h at Nardo in 1988, where it was proclaimed the fastest production car in the world.
Subsequent CTR2 based on the 993 managed 388kW and 686Nm, in 1997, while the most recent iteration was the Cayman-based CTR3 (pictured), with a ballistic 515kW, 890Nm and 380km/h top speed thanks to a 3.8-litre twin-turbo flat-six.