The sporty little Honda CR-Z has been dropped from the Australian showroom range after reporting poor sales in 2013 and 2014. Honda Australia is also flicking the Civic Hybrid from the lineup.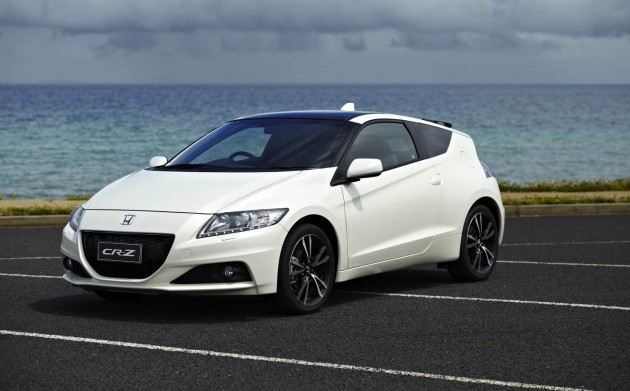 Despite being a cute and quite advanced vehicle, and one that has no direct competition, it seems consumers just aren't interested in the CR-Z. And it's not only Australian buyers. A decision was made last year to drop the car from European and UK showrooms.
During 2014 the local arm sold just 86 examples of the CR-Z, and only 58 during 2013. This is being put down to, at least partly, a confronting entry price of $38,490. For that, buyers get a two-seat coupe with virtually useless rear seats and a small boot.
On the positive side, the CR-Z is a very nice handling vehicle with fluid steering and excellent road holding. It's also very fuel efficient, offering an official consumption average of just 5.0L/100km (auto). It also looks rather fetching and modern, inside and out.
Power comes from a 1.5-litre naturally aspirated four-cylinder engine producing 99kW and 172Nm. PerformanceDrive has tested the auto version of the CR-Z and it recorded the 0-100km/h sprint in 8.4 seconds.
Honda fans will be disappointed to see the CR-Z go as it was/is the only sports model in the entire range. Fortunately, the local arm will introduce the all-new NSX in the next year or two. Honda also has plans to bring out a range of next-gen VTEC turbocharged engines for its models that we can all look forward to, as well as the new Civic Type R.