The rumours are circulating once again around the idea of a new Ford FPV GT 351 hitting the market. It's believed such an edition will help give FPV, which shuts down later this year, a proper send off.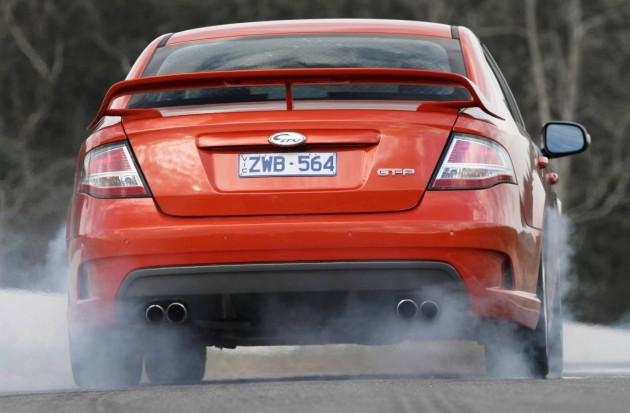 According to a Drive report, FPV is preparing a special edition FPV GT 351. It's expected to come with a number of unique features including special badges, build numbers, and styling tweaks.
Under the bonnet, instead of the '351' relating to cubic-inches like in the classic Falcon GTs, 351 will apparently stand for the power output of the engine.
In its current most powerful state the FPV GT is propelled by a 5.0-litre supercharged V8 producing 335kW and 570Nm. With 351kW on tap it should have a better chance of keeping up with the 430kW HSV GTS.
If the rumours are true the special edition could hit the market during the middle of this year. Just 500 units are set to be up for grabs.
For Ford fans this couldn't come at a better time. With sales dwindling and not much happening in the Falcon showroom at the moment, an exciting limited edition could certainly spice things up before the new Ford Falcon arrives later this year. As previously reported, the new Falcon will revive the XR8 nameplate.