Audi has revealed some updates for its seven-seat SUV, with the debut of the 2020 Audi Q7. It showcases a refreshed design, improved driving dynamics, and increased technology inside.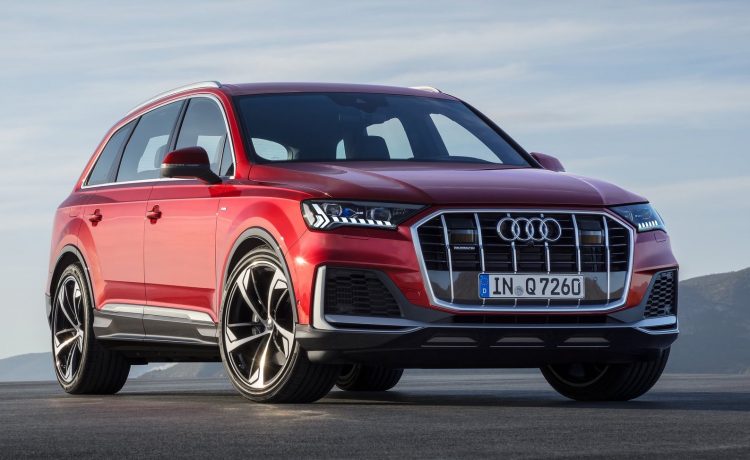 At the front you'll probably notice the large single-frame grille with widely-separated vertical slats, and on either side buyers can option for some fancy HD Matrix LED headlights using laser light technology. The lower front bumper bar is also revised and features more defined air intakes in the sides, and a sharper edge along the bottom.
Around at the back there's a new chrome strip that conjoins the new flat taillights, giving the impression of a wider stance and also joining the fashionable trend of full-width taillights. There's also a restyled tailgate with a flat surface for the numberplate area, and updates to the lower diffuser area. All of the exterior can also be enhanced with the S line package.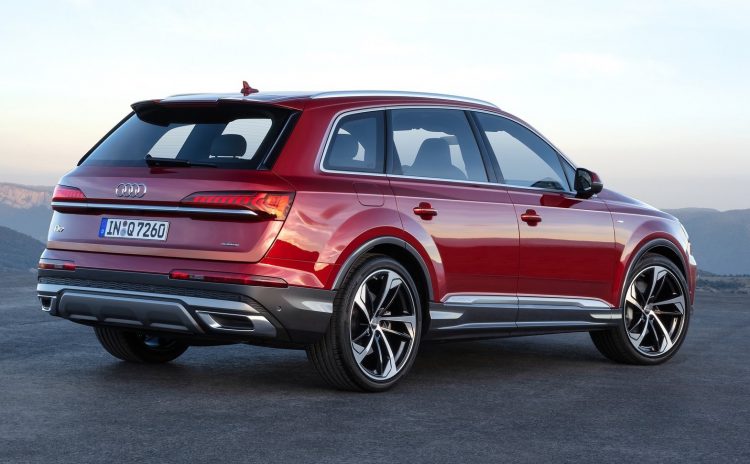 Audi says it has "substantially enhanced" the driving dynamics of the Q7. Buyers can option for electromechanical active roll stabilisation to minimise body roll and improve cornering balance. All-wheel steering is also available as an option to further improve cornering agility and high-speed stability. As before, air suspension with adjustable ride height is available for pure versatility and comfort.
Under the bonnet Audi is launching two diesel engines initially, with a petrol model coming later this year, and a plug-in hybrid setup a bit further down the track. All engines feature 48V mild-hybrid technology, which can reduce fuel consumption by up to 0.7L/100km. Specifications on these powertrains haven't been outlined, but as a guide the outgoing model featured a 3.0 TDI that produces 160kW/500Nm, as well as 200kW/600NM. A hybrid diesel was offered last year, offering a combined output of 275kW.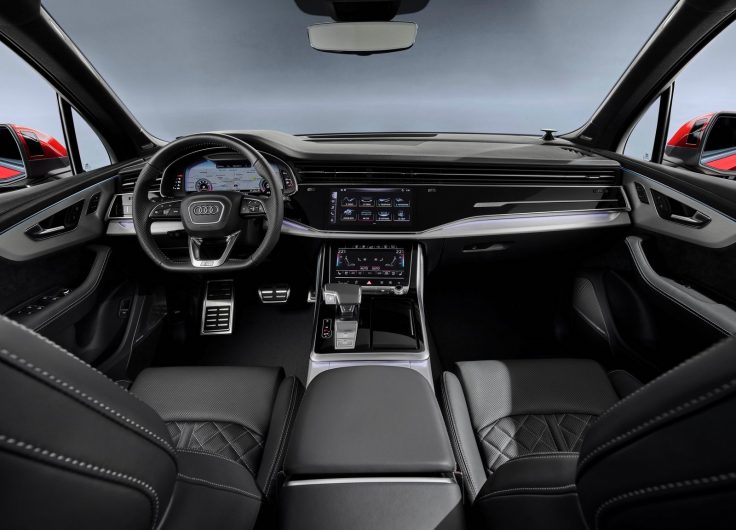 Some big changes are made to the interior, with Audi's new twin touch-screen media interface making its way onto the dash fascia like what we saw on the new A7 Sportback. The top screen presents all media and vehicle controls, while the lower screen is for the climate control settings. Another digital screen is used for the instrument cluster, with configurable displays. Audi is introducing a new cloud-based voice command service incorporating Amazon Alexa for the passengers. Car-to-X connectivity is also brought in, offering traffic light information fed from the city's infrastructure.
The 2020 Audi Q7 will go on sale overseas from September, with an Australia arrival likely taking place next year. Local specs and prices are yet to be confirmed.