We all knew it was inevitable but it looks like Holden could be following Ford Australia, closing down all operations in 2016. The news comes after the company's CEO announced he was moving to another department.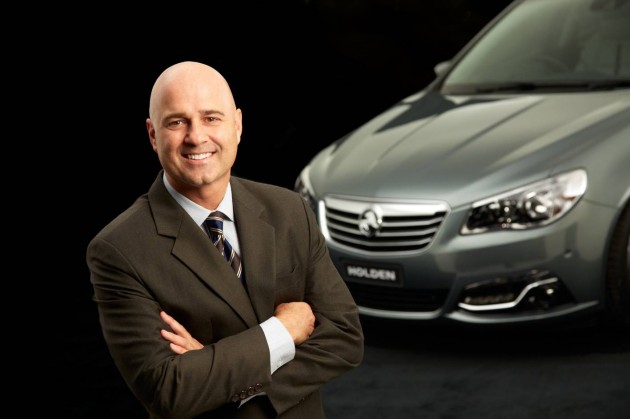 An official announcement was meant to be made this week, sources told ABC news, however, it has apparently been put off until next week.
Ford announced it was closing down in 2016 earlier this year. Although it might have seemed perfect for rival company Holden, the reality was it meant it would soon follow. It's all part of the bigger picture, so to speak, with the local auto manufacturing industry simply unable to remain sustainable.
The Government has said it would provide financial assistance for the GM brand on the basis of the results of a Productivity Commission inquiry which is due in March. A source told ABC that Holden wants to close down either way.
Holden CEO Mike Devereux (pictured) visited the company's production plant in Elizabeth, South Australia, yesterday. He revealed he would remain as CEO up until February 2014 before moving on to become sales boss for GM Asia Pacific region.
Holden is yet to clarify and has refused to confirm if the speculation is true, however, Australian Prime Minister Tony Abbott has stepped in and advised Holden to make the decision clear by the end of today. Abbott said,
"I do wish that Holden would clarify their intentions because at the moment they have everyone on tenterhooks. The message we are getting from Holden is they are in two minds and I would like them to clarify what their position is.

"They are weighing their options and they owe it to the people of Australia to say what they are doing – they owe it to say whether they are staying or going."
We'll keep you updated with official announcements.