To help combat ever-tightening emissions laws and economy restrictions, Ferrari is set to switch from a predominately naturally aspirated engine lineup to a mostly turbocharged arrangement.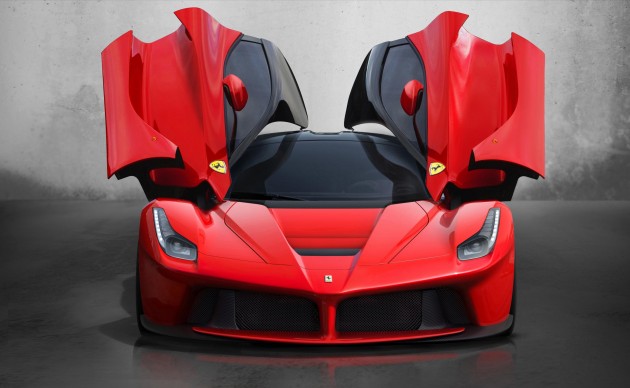 Ferrari isn't really renowned for offering turbo engines however it has been responsible for some pretty significant ones over the years. The Ferrari F40 and 288 GTO, to name a couple, both featured heavily boosted motors.
According to a recent Motor Trend report in the US, Ferrari will employ the use of turbochargers in almost all of its vehicles over the next few years. It's understood the engines will come in with the next wave of new-gen models.
Tight new laws will begin in 2016, further reiterating the pressure to change to more efficient setups.
As previously reported, an intriguing Ferrari California prototype has already been spotted at the company's Fiorano test track in Italy, giving off a distinctly muffled turbo exhaust sound. The next-gen California is expected to be the first of the new-gen turbo cars.
Ferrari is yet to announce official plans, however, judging by the move in F1 from naturally aspirated V8s to turbo V6s, Ferrari is likely in the process of further developing such technology.
Hybrid engines may also become more popular within the company, especially with the development of its new flagship model, Laferrari, sporting an advanced part-electric part-combustion engine setup.