Volkswagen's upcoming large crossover won't be called Teramont as previously thought, but will bear the 'Atlas' name, the carmaker has revealed.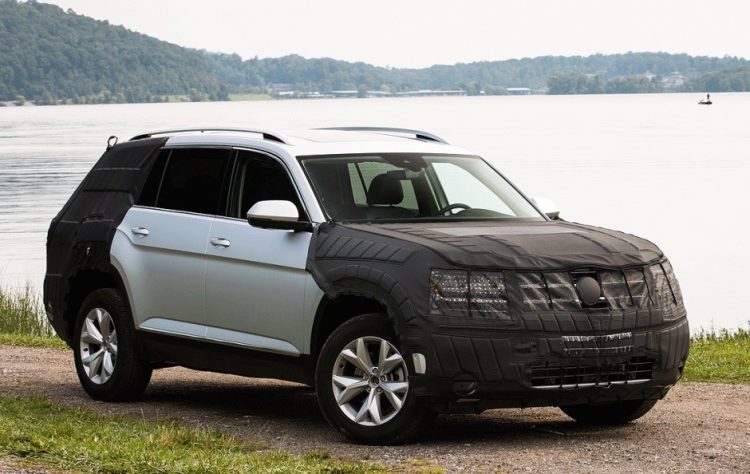 Though the seven-seat SUV has been spotted in several spy shots and company preview videos, including detailed interior and exterior pictures, it was widely held that Teramont was the favourite name.
The new car will adopt the MQB architecture shared with the Golf, Passat and expected to be adopted by the next Polo. This makes MQB one of the most flexible modular architectures in the auto world, covering a spread from B-segment small cars to three-row SUVs.
This comes as a surprise to many as it will be built alongside the NMS Passat – a US-only version of the mid-sized car whose successor is now pushed back to switch to MQB as well, as reported recently. The Atlas will be the first US-built model on the MQB platform. It's also set to be manufactured in China.
The large SUV (categorised as a mid-size SUV in the US) is expected to receive V6 as well as diesel and four-cylinder turbo power.
Atlas is apparently the result of VW's US CEO, Hinrich Woebcken, promising a "much easier to pronounce, American-style name" than Touareg and Tiguan.
Interestingly, the nameplate doesn't begin with T like all other VW SUVs, indicating Wolfsburg is giving its US branch more autonomy. Full details will be revealed on October 27.