There have been a number of rumours circulating and plenty of open-ended discussions around the idea of Bentley producing an SUV. But now it has been confirmed and it will come with W12 performance.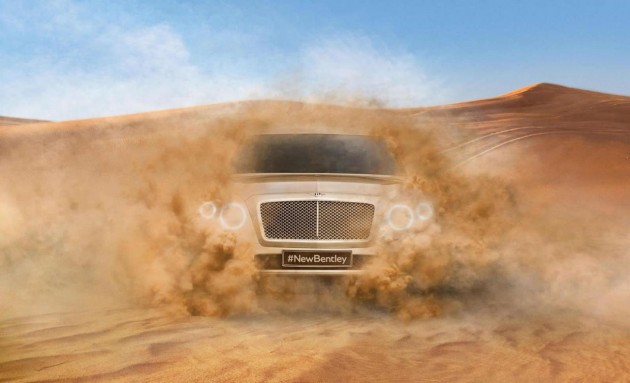 Even though the new model is yet to be made, the company, boldly, says the new model will be the most luxurious and powerful SUV on the market. It will be infused with Bentley's traditional blend of luxury, performance, quality and craftsmanship. Dr Wolfgang Schreiber, chairman and chief executive at Bentley Motors, simply said,
"It will create a completely new segment in the SUV market."
So far only this teaser image has been released, however, you might remember the EXP 9 F concept vehicle that was unveiled at the 2012 Geneva Motor Show? It's likely to take a lot of inspiration from that.
It will be built as part of a new £800 million investment project, with manufacturing taking place at the company's Crewe headquarters in the UK. A minimum production target of 3000 per year has been set.
The news comes as Bentley reports figures of its strongest ever year in 2013, with profits up 66.9 per cent on 2012's effort (£139.7 million vs £83.7 million), while turnover increased 15.5 per cent to £1.4 billion, which is the highest in Bentley's history.
The growth is predicted to continue through 2014. As of the end of February, sales are already up by 13 per cent, with 1408 units sold.
The new SUV is expected to hit the market some time in 2016. It could be the company's best-selling model.