Holden will be importing the US-designed GMC Acadia large SUV in 2018 as part of its new globally-sourced lineup, the company revealed today.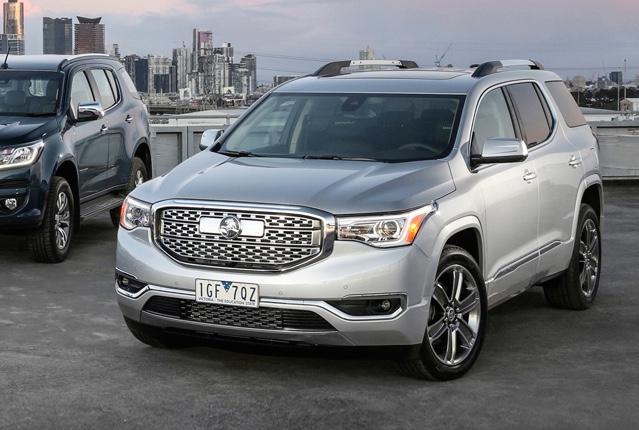 The car was shown alongside the facelifted and renamed TrailBlazer (formerly Colorado 7) as well as the heavily revised new Trax and Barina. The forthcoming Astra has also been confirmed.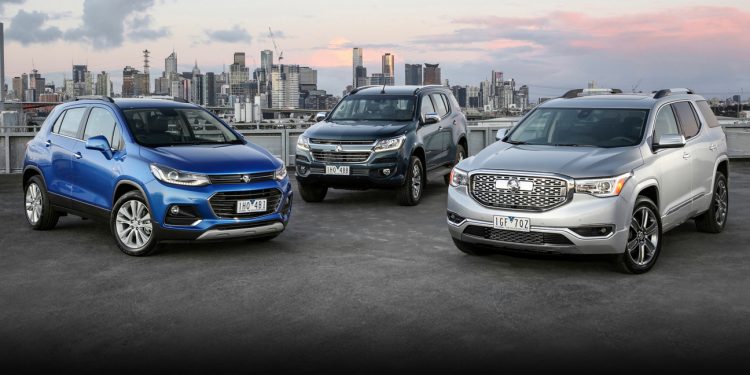 The Acadia sits on the General Motors C1XX platform, which is related to the Insignia's (and therefore, next Commodore's) E2XX architecture. At 4917mm long and 1915mm wide, it is slightly shorter than CX-9 and Pathfinder but the new platform promises good packaging.
In the States, the GMC is powered by a 2.5-litre, 144kW and 255Nm four-banger or a 231kW/367Nm 3.6-litre V6. These are directed through a six-speed automatic transmission, with either front- or all-wheel drive.
Compared to its bulky predecessor, the new Acadia is 317kg lighter, starting at 1794kg. Fuel consumption ranges from 10.2L/100km for the FWD four-cylinder to 13.8 for the high-spec AWD V6, but these are for the US models and may be revised for Australia before it arrives in 2018. Local engine specs are yet to be confirmed.
The Acadia has a strong variety of standard equipment including three-zone climate control, keyless start and a WiFi hotspot.
It is unknown at this stage if the Acadia will be sourced from Detroit or from Korean. We will bring you more details as they come to hand.