The world's quickest production sedan is coming to Australia next year. Yep, the fully electric Tesla Model S P85D has been confirmed for the local market with surprisingly low prices.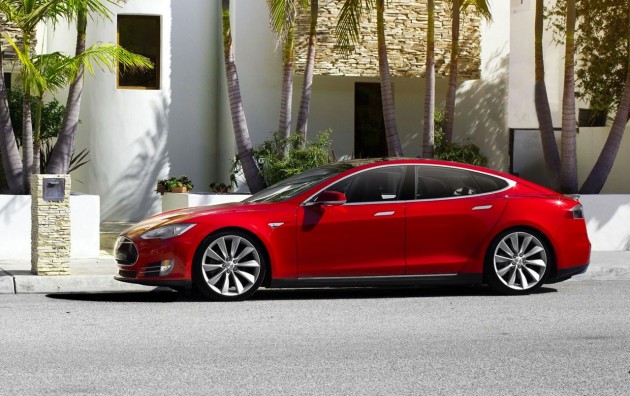 If you missed the news earlier in the year, the new Model S P85D, despite sounding like the name of a modem, is the quickest sedan in the world. It's able to accelerate from 0-100km/h in just 3.4 seconds, which is quicker than all of the twin-turbo V8 German hot shots.
How does it do it? The Model S P85D is propelled by two electric motors. One of them turns the front wheels and produces 165kW, while the other turns the rear wheels and produces 365kW. This results in an overall output of 515kW, also making it the second most powerful production sedan in the world (behind the 527kW Dodge Charger Hellcat).
Being an electric vehicle the range is probably the main concern for most motorists. The less powerful, 60kWh base model Model S 60 (285kW) offers a range of around 345km. It can be optioned with the 85kWh battery to boost range to 460km (285kW). The range-topping P85D offers the same 460km.
Not only will it be the quickest and most powerful sedan available in Australia, it will also be one of the most luxurious and advanced. Inside, passengers are presented with a huge touch-screen interface that dominates the dash. The interior also showcases lots of leather and plenty of fine appointments that you would expect in a premium sedan.
In terms of technology, the Model S is able to steer automatically to stay within the lane, as well as change lanes automatically when the user taps the turning signal. It can also read road signs, judge traffic conditions using cameras, and automatically brake in certain situations. These impressive systems will become part of the Tech Package with Autopilot option.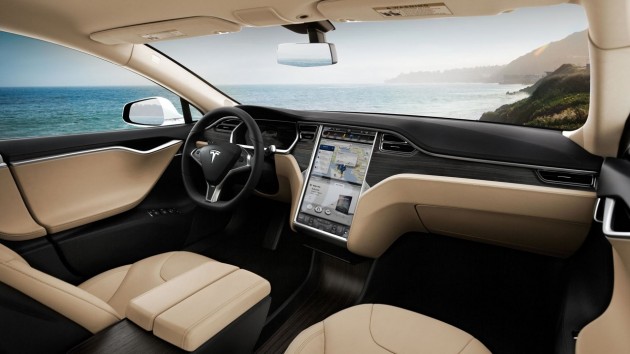 Tesla will launch the regular Model S 60 and 85 in Australia in December, followed in June by the awesome all-wheel drive P85D. The entry level 60 comes with an eight-year/200,000km warranty while both the 85 versions come with an eight-year/unlimited kilometre warranty. Prices will start from the following (excluding options and on-road costs):
Tesla Model S 60 (60kWh) – $91,400
Tesla Model S 85 (85kWh) – $103,400
Tesla Model S P85D (85kWh) – $133,500