Automotive giant General Motors is claiming its new US$30 million wind tunnel is a vital tool in the fight for lower emissions and increased economy on all future vehicles.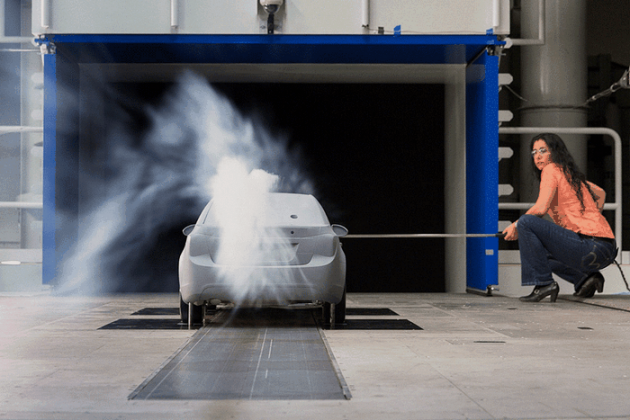 The Detroit-based company recently opened its latest 35,000-square-foot wind tunnel for testing new designs, as the new low-emissions target date approaches.
GM has already boasted its latest weight saving technologies for its 2016 models, which have shed more than 113kg from the Volt and Cruze, 136kg from the Malibu, and a very respectable 180kg off the Camaro.
Rising fuel economy standards put in place by the Obama administration require manufacturers to adhere to a brand average of 4.3L/100km.
GM is using a four-tiered approach to meet the requirements, including reducing weight, improving aerodynamic efficiency, advancing powertrain technologies with hybrid and electrification, as well as improving the integration of components and subsystems.
The new $30 million wind tunnel can produce wind speeds of up to 250km/h, and is designed for clay models, scaled down to 40 per cent. These models, which use 3D-printed underbodies, also have realistic suspension and engine blocks. Scott Miller, director the CO2 strategy at General Motors, said:
"We're going to have to improve aerodynamic efficiency of every one of our vehicles. For example, the sleek '16 Malibu that arrives in dealerships next month will be more fuel efficient thanks to a design that boasts an improved drag coefficient of 0.29, in the neighbourhood of some electric vehicles."
The new wind tunnel is located near the full-scale tunnel which has been in operation for 35 years. It's set to be updated next year.