Google has enlisted the help of Top Gear to create its Street View images of the famous Top Gear circuit at Dunsfold Aerodrome in the UK.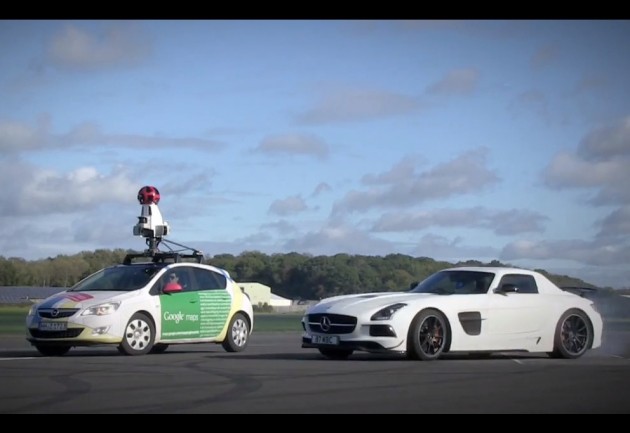 Using a Mercedes-Benz SLS AMG Black Series, The Stig guided the Google Opel Astra around the makeshift circuit, albeit with plenty of tyre smoke and sideways action.
In fact, The Stig wasn't really much help at all, providing no verbal guidance and only driving like he knows best; flat out.
The street view map is already searchable (here), showing the full lap of the circuit which has been the proving ground for countless vehicles over the last decade or so.
As for Top Gear, the new series will start on February 2.