UK-based motorsport firm GPRM has just finished building its Toyota 86 race car to full GT4 specifications. It' the first 86 GT4 car of its kind, and although it's not an in-house project by Toyota, it does have the technical backing of Toyota Great Britain.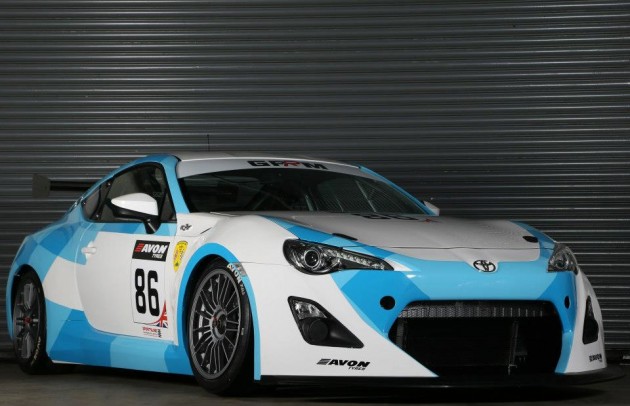 Featuring vast body modifications, the GPRM Toyota 86 GT4 racer certainly looks the part. There's completely new front and rear bumper bars with aggressive vents and air scoops, pumped wheel arches, and a huge carbon fibre rear wing.
Under the bonnet the GT4 86 is propelled by a turbocharged version of the 2.0-litre boxer engine which has been built with the help of Nicholson McLaren Engines. It produces around 260kW-300kW of power. Gary Blackham, one of the directors of GPRM, recently said,
"The new engine from Nicholson McLaren will be capable of between 360 (264kW) and 400bhp (294kW), although of course the definitive output figure will be determined by the balance of performance testing.

"We have gone all out to engineer quality and reliability into the GT86 as well as competitiveness, and the result has provoked a lot of interest from all around Europe."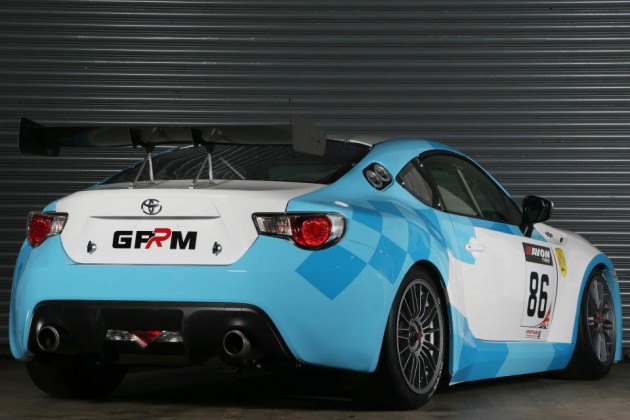 As you probably already know, the Toyota 86 has the perfect foundations for a race car. It's relatively lightweight and rear-wheel drive with excellent handling and a low centre of gravity. Blackham said,
"The Toyota GT86 will make an ideal GT4 contender in British GT, as well as in the many GT4 series growing in strength and popularity around Europe."
The car will take to the track later this month for its first shakedown in the UK, before taking part in European tests and the pre-season 'balance of performance' sessions run by the GT4 series.