The McLaren F1 successor (named the McLaren P12 in the industry) will apparently feature a 3.8-litre twin-turbo V8. Even though the current, lower-spec MP4-12C offers the same layout, the P12 is set to be a significantly higher tune.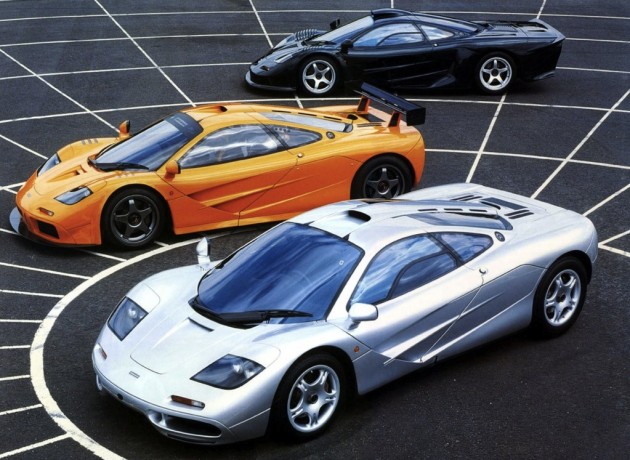 CAR magazine in the UK is reporting the McLaren P12 will also feature a carbon fibre monocoque platform, similar to the MP4-12C, only lighter in weight and more dynamically advanced for superior agility and high-speed stability.
As for the engine, the McLaren F1 the P12 is set to replace was the fastest production car in the world at one stage, the boots the P12 has to fill are quite big. The report says the twin-turbo 3.8 will boast around 597kW of power (800hp).
If the figure eventuates, it will become one of the most powerful production supercars around. Even the epic Lamborghini Aventador 'only' produces 515kW, while the Bugatti will still overshadow it with its 736kW. (For reference, the McLaren F1 produced 461kW from its 6.1-litre V12. Top speed was 391km/h.)
On top of that, a KERS (kinetic energy recovery system) is also on the cards. The electric power harnessed during braking would then provide boosts of power for use whenever the driver desires.
What do you think though? Will this be enough to be a worthy successor to the almighty McLaren F1?
Pricing for the new model is set to kick off at around the $1 million mark, while an unveiling date is pitched to be within a year.