Citroen is celebrating 200,000 worldwide sales of the sporty little Citroen DS3. To mark the occasion, the local arm has slashed prices providing savings of $2000 across the board.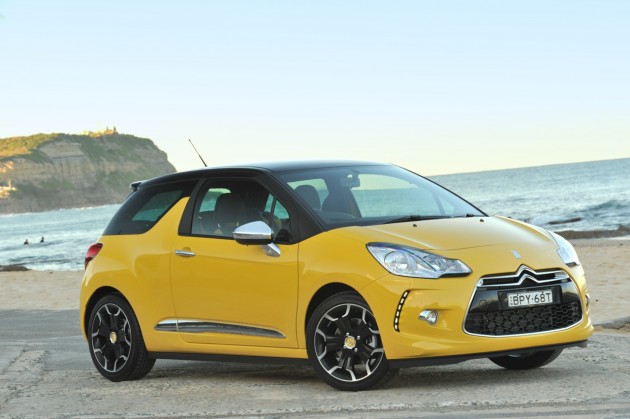 The DS3 is available in two trim levels; the DStyle and DSport. The DStyle comes with a naturally aspirated 1.4-litre four cylinder producing 70kW and 136Nm, while offering an average fuel economy rating of 5.5L/100km.
The DSport gets a turbocharged 1.6-litre producing 115kW and 240Nm. Its fuel economy average is rated at 6.7L/100km, while 0-100km/h is done and dusted in a fairly quick 7.3 seconds.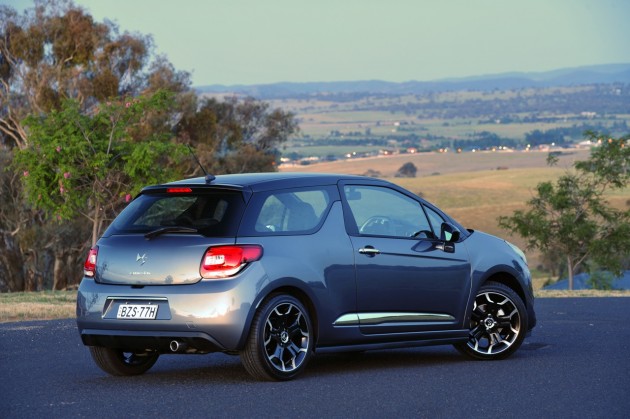 Both the DStyle and DSport come equipped with distinguishing highlights, such as sports seats and 17-inch alloy wheels, LEDs in the front bumper bar, climate control air-conditioning, and contrasting body colours. The DSport (pictured in yellow) adds a rear spoiler, digital air-con, sports pedals, chrome trimmings on the outside, and a dual-outlet exhaust system.
The latest price cut comes after Citroen slashes prices earlier in the year with the introduction of the 2012 model. Prices for the entry-level DStyle started at $31,990 in 2011, then dropped to $26,990 in February. Now, prices start at just $24,990 drive-away.
Full prices are as follows:
2012 Citroen DS3 DStyle – $24,990 drive-away (down from $26,990, not including on-road costs)
2012 Citroen DS3 DSport – $27,990 drive-away (down from $29,990, not including on-road costs)