German tuning wizard G-Power has given the outgoing F01 BMW 760i the send-off it deserves, by squeezing more grunt out of the twin-turbo V12 limousine.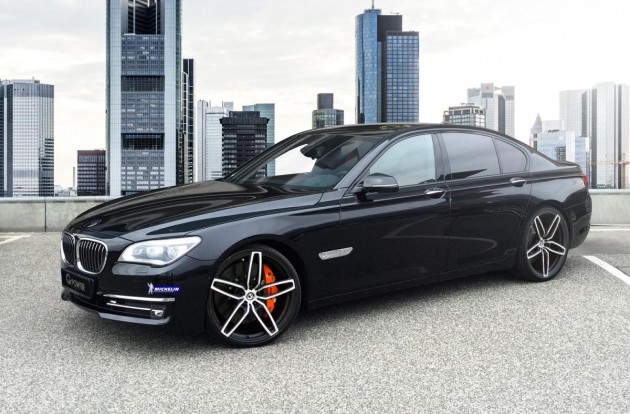 In standard form, the 760i generates a formidable 464kW and autobahn-punching 740Nm of twist. With a mere €2600 (around AU$3849) computer tune and a dollop of that wizardry, those figures are increased to 513kW and 870Nm – within 75kW of the LaFerrari's petroleum heart.
G-Power has released pictures of the car unleashing its Bavarian brutality on an unsuspecting dyno, with clocks and graphs registering apocalyptic tremors. To be a fly on the wall in that room would be to know what disembowelment feels like.
To complete the brooding package, a set of custom HURRICANE RR 21-inch forged alloy shoes are thrown on for good measure. At €7647 (around AU$11233) for a set, they're sure to turn any kerb into a panic-attack.
While the normal 7 Series is a car of choice for many diplomats and political figures (including our own T. Abbott), this tuned version is probably more suited to the professional who enjoys an angry blast with Rammstein cranking through the speakers.