There are a number of rumours circulating at the moment suggesting Ford may kill off its recently purchased FPV performance brand in 2014, ending production of the iconic GT and the powerful F6 and GS range two years earlier than the Falcon's demise.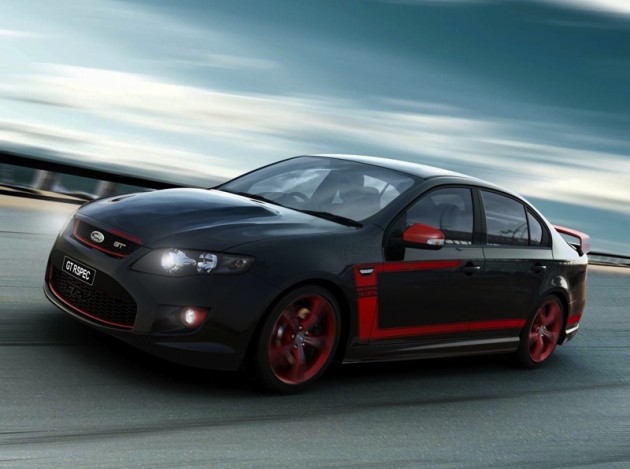 According to a recent Fairfax report, Ford will end production of FPV vehicles next year, when the new Falcon is launched. As saddening as it is to say, the 2014 model will be the last Falcon ever made in Australia. It's understood Ford won't be building a whole new range of FPV vehicles for the new model.
Although the high performance V8 GT sedan may soon be a thing of the past, Ford could introduce, or re-introduce rather, a Falcon XR8 to fill its place. An XR8 would use the 2014 Falcon foundations, and could use a similar 5.0-litre supercharged V8 as seen in the GT, offering similar performance – only with less dramatic body and styling.
As we know, Ford Australia will close up completely in 2016, ending all local production, including production of the Falcon. With the next Falcon only set to last for two years (2014-2016), performance enthusiasts might be cheered up by the news of the Mustang re-entering the market.
As reported a number of times over the past couple of years, Ford, internationally, is planning to produce the next all-new Mustang as a global vehicle, including in right-hand drive. Ford Australia is set to make an announcement on the Mustang's return to Australia in the very near future.
It's been hard times at Ford facilities over the past year or two. Even though FPV is set to shut down next year, the remaining workers who weren't axed when Ford purchased FPV have since been blended into the regular Ford operations. The workers are expected to see out the end of Ford Australia.
A number of official announcements are expected over the next month or two, including details on what Ford is aiming to do for Australia in terms of a Falcon replacement beyond 2016. There's some speculation suggesting the Ford Taurus from the US may make its way to our shores. Stay tuned for updates.