McLaren has just signed off production on its 10,000th vehicle at its manufacturing facility in Woking, England. The milestone gives us some idea of the rapid growth in sales the company is experiencing.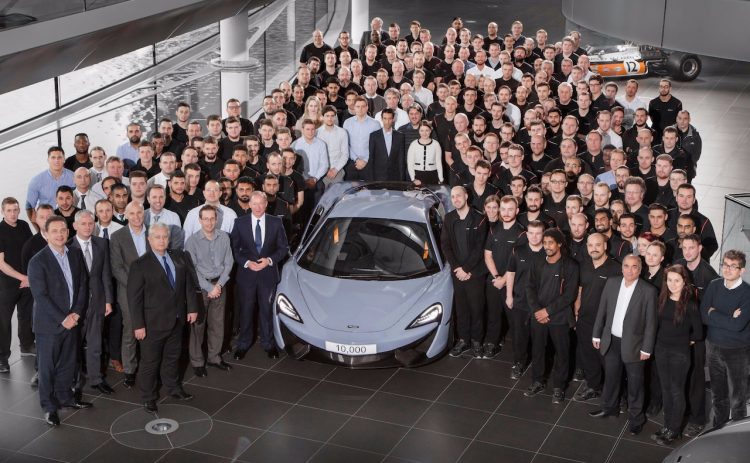 It took McLaren 3.5 years to reach 5000th units built, and just under two years to hit the 10,000 mark. This was helped by the introduction of a second shift at the factory earlier this year, and also thanks to the introduction of the Sports Series models which are more affordable than the McLaren models you might be used to.
Vehicles like the 540C, 570S, and 570GT are selling like hotcakes, with production increasing from 10 cars per day, now to 20 units per day. As a result, the storied supercar company is on track hit a sales record this year.
Last year the company sold 1654 cars, while this year the stats show it is on track to sell over 3000 by the year's end. In Australia the trend continues, with 63 sales so far this year (through November), up 103 per cent from 31 units sold during the same 11-month period in 2015.
Mike Flewitt, McLaren Automotive CEO, spoke about the milestone in a statement, saying:
"The production of the 10,000th McLaren is a significant milestone in the short history of the company. Much of that development is thanks to the introduction of the Sports Series family of cars and it's therefore fitting that the 10,000th car is a McLaren 570S."
McLaren is planning to keep the 10,000th car as part of its Heritage Collection. It's finished in Ceramic Grey which is taken from the McLaren Special Operations options.