It looks like the cat might be out of the bag. A photo of what is believed to be the 2020 Land Rover Defender has surfaced online, potentially revealing most of the design for the first time.
The exact origin and credibility of the photo is hard to track, but it appears as though the SUV is in some kind of factory being assembled. It is missing a bonnet and upper front grille, but the rest of the body and trimmings seem to be in tact and revealed in all of their glory.
We find it quite peculiar the way the front guards wrap right around, including up over the top edge and around the front end. However, if you take a look at the old Defender you'll see this is actually a similar approach. Land Rover is obviously applying a smoother and more rounded theme for the all-new model, though.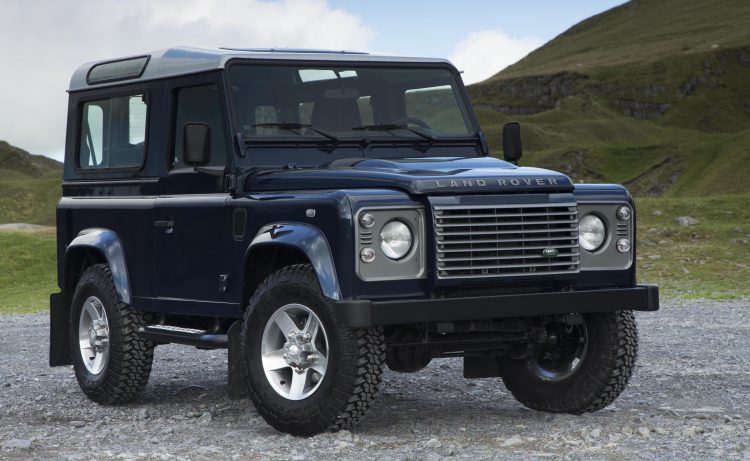 The front grille looks filled in, leaving only a lower section for the air intake. Does this suggest hybrid power? As usual with modern Land Rover products, the design and aesthetic appeal usually get a high priority, but we're sure there is still plenty of air intake control to manage cooling.
Other highlights include thin vertical side vents in the rear of the front guards, which is actually more of a Range Rover thing than a Defender thing, while the headlights go for a square outline with a large circular bulb – similar to the original – with surrounding LED piece which is likely the daytime running element.
The large alloy wheels seem to match the designs of the wheels of that instrument cluster photo we saw earlier in the week (below). These are some very large wheels for a Defender, considering past models featured, at most, 17-inch items.
What's also interesting is that this vehicle, whatever it is, is a left-hand drive model. There is a chance the photo is reversed, but we find it a little bit suspicious that one of Land Rover's first new Defenders is a left-hand drive model. Again though, we're not entirely sure about the full history of the image.
Our guess is this is a pre-production model being assembled, and one that could be used for the initial media photos and potentially the initial reveal only. We'll have to wait and see. Land Rover has previously confirmed the new model will be unveiled "later" this year. We'd expect later to come sooner than we all might think.