An image of the 2019 Toyota Corolla (known as the Auris overseas) has surfaced online just hours before its Geneva motor show debut in Switzerland.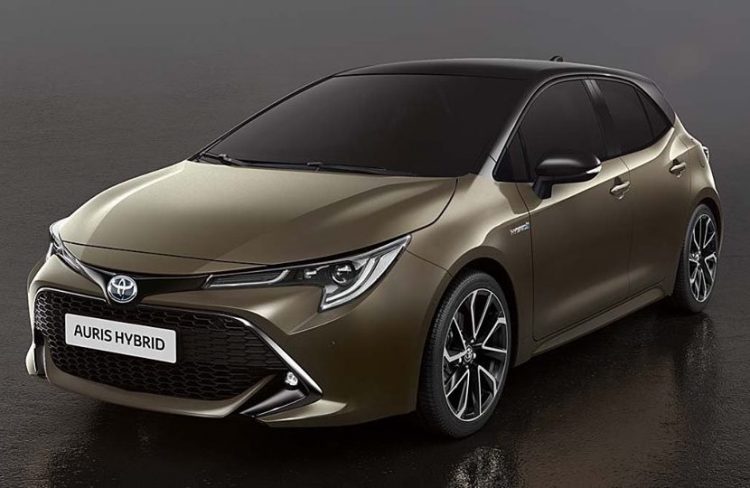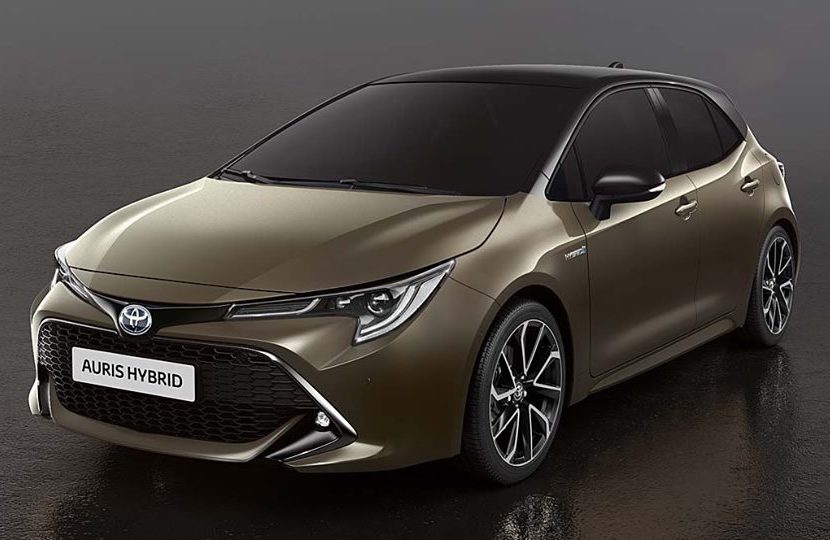 The single image reveals the fresh design for the first time, adopting some of the sharpness and angles seen on some of Toyota's other recent models. You may notice the squinted and focused headlights leading to a thin centre grille in the middle. This is very similar to the theme applied to the new Camry.
Down below there's a huge main grille section decorated with a black mesh insert, with neat little side clusters housing fog lights. The LED daytime running lights aren't mounted down here like on most new cars. Instead, they are inserted within the inner headlight casing.
Along the sides the 2019 Corolla adopts a smooth and rounded profile, with minimal body lines giving it an elegant and consistent contour. This show car appears to be showing off a black roof and pillar colour scheme too, which might come in as an option for a dash of sportiness. This was hinted in a teaser last week.
As far as we know the new Corolla will debut Toyota's new Dynamic Force engines that were outlined last week. In the mix is a 2.0-litre four-cylinder producing 126kW and 205Nm, as well as a 2.0L hybrid producing 107kW and 180Nm (excluding electric motor output). A freshly-designed six-speed manual and CVT auto are also likely to be offered with the Corolla. There has been speak of Toyota's 1.2-litre turbo-petrol being offered as well, at least in some overseas markets.
We don't get a look at the interior yet, but, judging by the latest Camry Toyota will probably package together an interesting and innovative cabin layout. Touch-screen media and a mostly digital instrument cluster are expected, along with some cool new shapes and trim colour options.
All will be revealed any time now, and we will provide the full details in a separate report as soon as it breaks. Stay tuned. Market entry in Australia is expected late this year.