The 2014 Cadillac ATS will soon take on the big guns from around the world, particularly the Germans, with the arrival of the performance ATS-V. It will follow in the footsteps of the highly regarded CTS-V.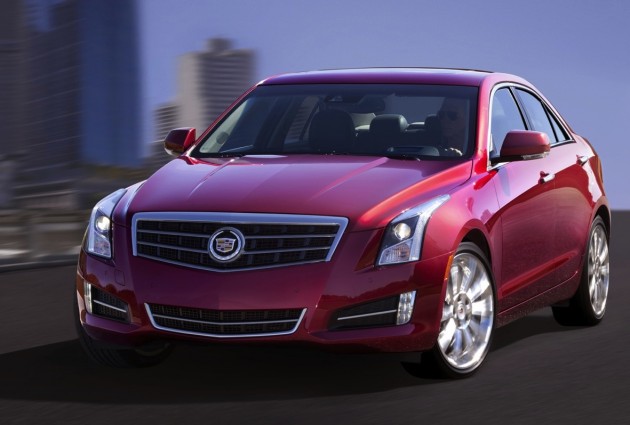 The ATS is Cadillac's take on the mid-size premium sedan segment, while the 'V' version will be the high performance flagship. Even though GM introduced an all-new 3.6-litre twin-turbo V6 earlier this year with the new CTS, the ATS-V will reportedly come with another all-new twin-turbo V6 of around 3.2 litres.
According to a recent Automobile Magazine report, GM is looking to downsize from the 3.6 to allow for a more robust platform for even more power. The 3.6 produces 313kW, however, speculations suggest the ATS-V will offer a figure as impressive as 373kW.
If this is true, the ATS-V will become the king of the mid-size premium sedan world, in terms of outright power anyway. The Audi RS 4 Avant (331kW), the current BMW M3 (309kW) and upcoming M4 (around 316kW), the Lexus IS F (311kW), and the Mercedes-Benz C 63 AMG (336kW) would fall short by considerable margins.
Like the CTS-V, the ATS-V is expected to come with a number of performance features as well, such as beefy brakes, serious suspension, and a decidedly strong-looking bodykit. The interior will also be dressed for the occasion.
The new variant is set to debut any time now, with US market entry taking place by the first quarter of 2014.