The highly anticipated FPV GT F performance sedan has been revealed, along with the 315kW Limited Edition Pursuit Ute. These will be the last GT Falcons ever made.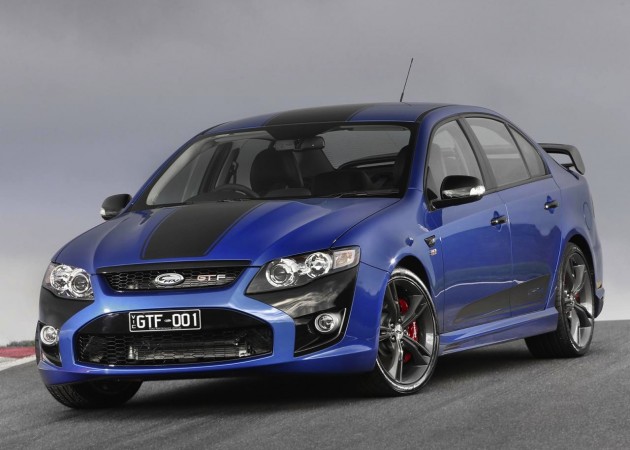 As previously revealed, the GT F is the highest performance and most powerful Falcon yet. It comes with special goodies as seen on the GT RSPEC, such as bespoke sports suspension and 19-inch alloy wheels wearing 275mm rear tyres.
Under the bonnet of the GT F is a 5.0-litre supercharged V8 producing 351kW. It's understood the engine and supercharger runs an over boost function, which, in cooler conditions, is capable of helping the engine produce as much as 410kW.
Specific acceleration numbers haven't been mentioned, however, it is expected to be the quickest Falcon ever. We could see 0-100km/h coming up in the mid-4-seconds range, and the quarter mile completed well within the 12-second range.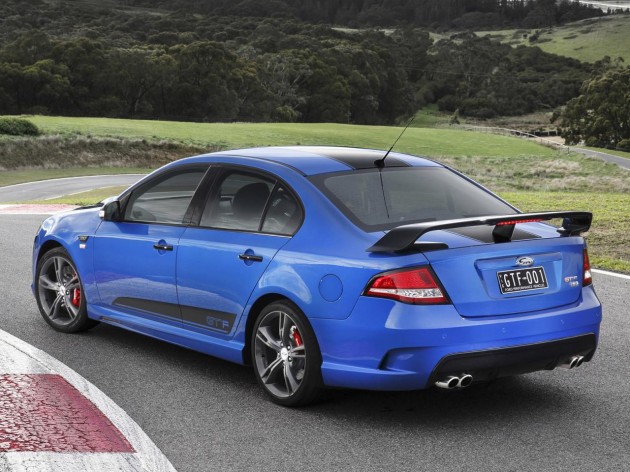 The unique model comes with special decals and badges on the outside to help separate it from the regular GT, while inside is a sports leather interior with a revised command interface featuring g-force and boost gauges. Peter de Leur, FPV chief program engineer, said,
"Our goal was to create the best vehicle we could; a vehicle that pays respect to Ford GTs of old yet celebrates all that is good about Ford's performance credentials

"When we started this program we had an opportunity to look at a performance increase for the engine so we developed a strategy around the calibration that allowed for a performance upgrade without impacting the all-round driveability of the car.

"We were also able to add things like rear camber bolt adjustment on the rear suspension so it can be adjusted for track days, if a customer wishes."
Just 550 examples of the sedan will be made and 120 utes (Australia and New Zealand).