Mazda released a special send-off last hurrah RX-8 called the Mazda RX-8 Spirit R for the Japanese Domestic Market late last year. Just 1000 examples were going to be the final Rx-8s ever produced. Mazda has decided to extend production due to popular demand.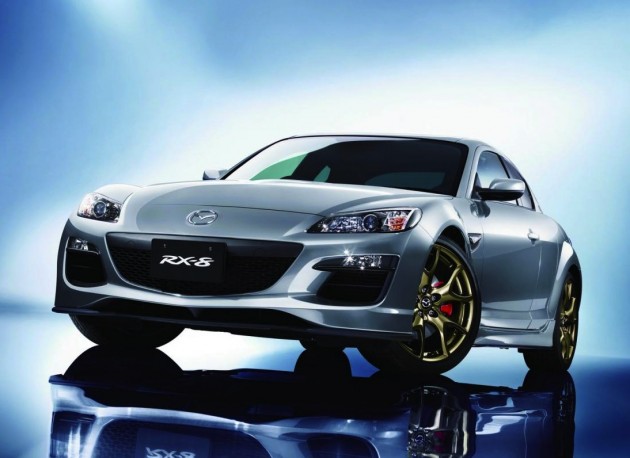 Being Mazda's only rotary model, the RX-8 has been a popular sports car here and abroad. It manages to sneak under the P-plate regulations in Australia, while Japanese tuners simply love extracting high horsepower from the twin-rotor engine.
Mazda says that it has received an overwhelming amount of orders for the last 'Spirit R' edition, and has announced it will extend production with another 1000 units. The editions will be available up until June.
The Spirit R comes with various performance features, such as 19-inch gold/bronze alloy wheels, uprated brakes with red calipers, and a sports suspension setup. Inside, there's chunky Recaro bucket seats, Spirit R badging, red stitching, and piano black inserts.
Up front the same 13B Renesis rotary engine from the Type RS resides. It provides 170kW of power and 211Nm of torque, and is capable of propelling the RX-8 from 0-100km/h in 6.5 seconds.
Unfortunately, the Spirit R is only made for the Japanese Market. Maybe one day we'll see a few of these make their way over to Australia through imports.