Before it has even arrived on sale in Australia, the 2015 Ford Mustang order books are filling up. Over 2000 customers have already laid down a deposit well before its local launch later this year.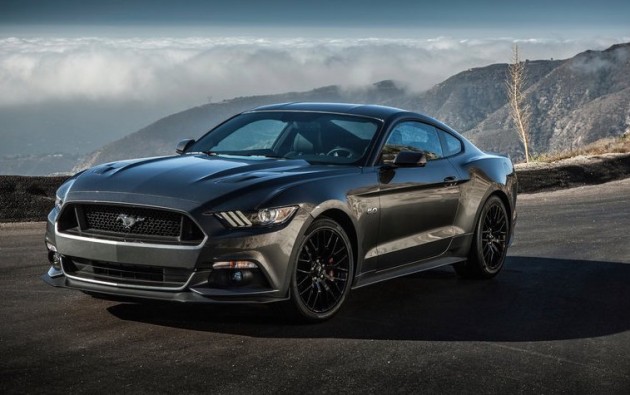 The local arm says that over 2000 customers have already placed their order, with around 42 per cent opting for the Mustang GT V8 in automatic guise. Both coupe and convertible versions are being ordered though, in both V8 and 2.3-litre EcoBoost form. Graeme Whickman, president and CEO for Ford Australia, said,
"Just like in America, we are seeing great early demand for the V8 GT models. But, we think the EcoBoost model will be a bigger seller longer term and help sustain sales longer than most performance cars as people see its great combination of performance and fuel economy."
Ford engineers have begun testing left-hand drive versions of the new Mustang at Ford's Lara proving ground near Geelong in Victoria. This is being done as part of a $300 million investment in research and development of Ford products in Australia.
The company has also confirmed it will be offering the muscle car with the Performance Pack option, which adds a K-brace for improved handling, unique chassis tuning, and a larger rear sway bar and heavy-duty front springs.
Two engine options will be available, including the 2.3-litre EcoBoost turbo four-cylinder producing 223kW and 432Nm, as well as the 5.0-litre naturally aspirated V8 producing 303kW and 525Nm.
To refresh your memory, prices start at just $44,990 for the 2.3 manual, topping out at $63,990 for the automatic V8 convertible. The official launch will take place late in 2015.