The clearest image yet has been leaked online showing the 2015 Ford Mustang in full. This time the shot comes from an upcoming issue of TIME magazine.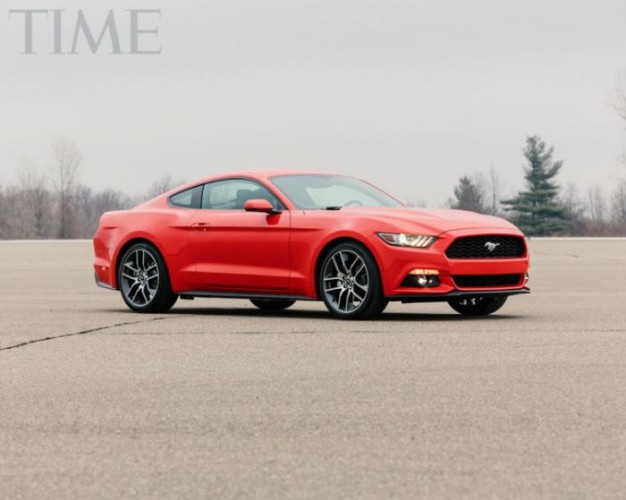 Ford has organised a mega five-country international unveiling event for the new Mustang, of which the Sydney part will take place tonight. Ford is set to make some big announcements regarding its 'Go Further' marketing strategy and will also reveal two other new models.
The image above confirms the previously leaked photos were in fact accurate. We see Ford's new-look front end which can be seen on various other recently introduced models such as the Focus and Fiesta ST, while from the A-pillars back it takes on the traditional Mustang coupe layout.
Engine specifics are still yet to be confirmed, however, reports suggest it will be offered with a 5.0-litre V8 producing around 313kW, as well as a 3.7-litre V6 producing over 200kW, and a 2.3-litre EcoBoost turbo four-cylinder producing around 200kW.
Stay tuned later tonight for all the action live from the Sydney event.