In 2009, Ford launched the muscly Ford Focus RS, and as far as we know, a new model is in the making. Or is it? According to word on the net, a Ford Fiesta RS might be on the way instead.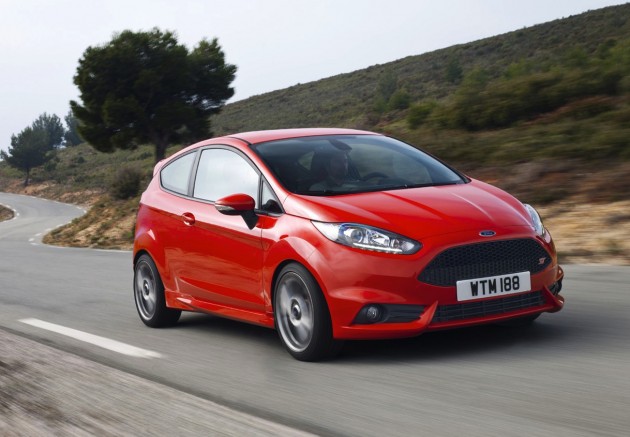 The Focus RS was the fastest hot hatch on the market, with a top speed of 264km/h, and 0-100km/h coming up in just 5.9 seconds. Autocar in the UK is reporting two reasons that suggest Ford SVT may take the Fiesta route on the next RS, instead of the Focus.
The first reason is down to Ford's current involvement in motorsports. The Fiesta is the current model which competes in various rally-style championships, including the WRC. With the Fiesta now also being a global vehicle like the Focus has been, Ford could be looking to push it further into markets with an RS.
Ford has revealed the 2013 Fiesta ST sports hatch, which will go on sale in Australia later next year. It's understood extending this platform to accommodate even more performance would not be that technically difficult.
The second reason suggesting a possible Fiesta RS is down to its number of doors. Senior management at Ford has apparently expressed that it wants the next RS to be a three-door. Ford doesn't currently have a three-door Focus platform in its lineup, whereas the Fiesta can be had in three-door guise in some markets (2009-2010 Ford Focus was available in three-door non-RS form in overseas markets as well).
It is only early days yet, so we'll have to wait and see what pans out. In the meantime, tell us, what would you rather Ford build, a Fiesta RS or a Focus RS (both offering similar levels of performance)?