Ever since the inception of the Toyota 86, we've seen so many insane variations on the 21st century drift warrior. From 2JZ inline-six transplants, to even a Ferrari F136 V8 conversion as reported last week, it seems people are vying for the title of who can execute the most mind-blowing engine transplant.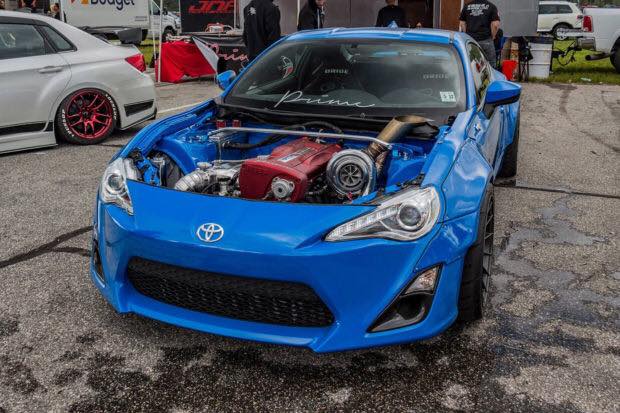 This week, we see (thanks to Kamikaze Drift Facebook page), someone has shoved the innards of an R34 Skyline GT-R inside one. Why would someone do such a thing? Because despite being 16-years-old in design, the combination of RB26DETT, Super-HICAS rear-wheel steering and ATTESA E-TS 4WD offers a level of wizardry and insanity you just don't get with your analogue, old school standard 86 or BRZ. Not to mention, this little number has been jacked up to a nuclear-level 1000hp (750kW).
To show it all off, there is a dope Rocket Bunny wide-body bodykit, with a searing blue paintjob. Slick tyres surround new multi-spoke rims.
While we have seen our fair share of modified 86s and BRZs in Oz-land, they have nothing on the insanity shown in Japanese and US-modified versions as we've seen lately.