Although Ford Australia has confirmed the Sprint will carry the Falcon to its October 7 demise, that hasn't stopped online fans on Ford forums from conjuring up other imaginative variants.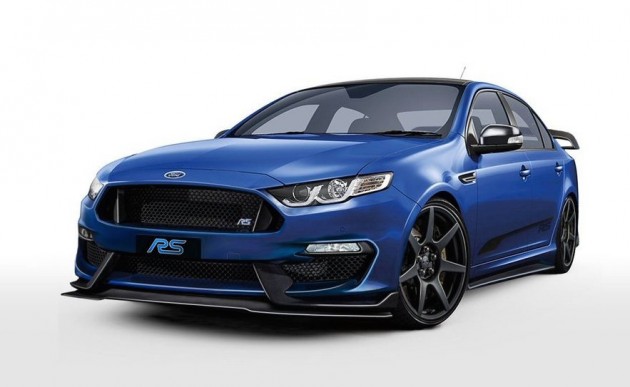 Falcon RS by Nikk|Digi-Customs
Finished in the same 'Liquid Blue' hue of the Focus RS and 2016 GT show cars, this Falcon RS is envisioned as using the same 257kW 2.3-litre engine that powers the Focus RS and Mustang. Why a Falcon RS instead of a Mondeo RS? Well, we think the Falcon's longitudinal RWD platform would make it more balanced and tail-happy. Either as a rear-wheel drive with a tricky diff setup, or a combination of Territory and Focus RS driveline parts with 'Drift Mode', this could have been a great performance potential.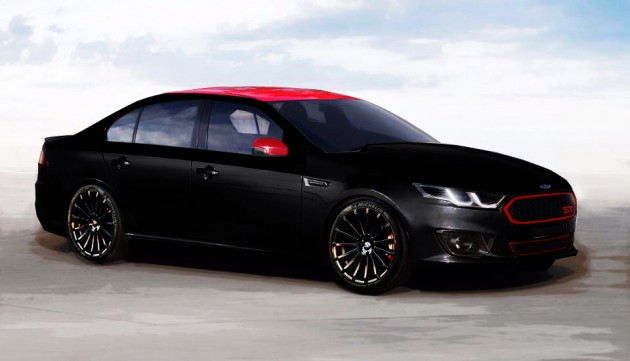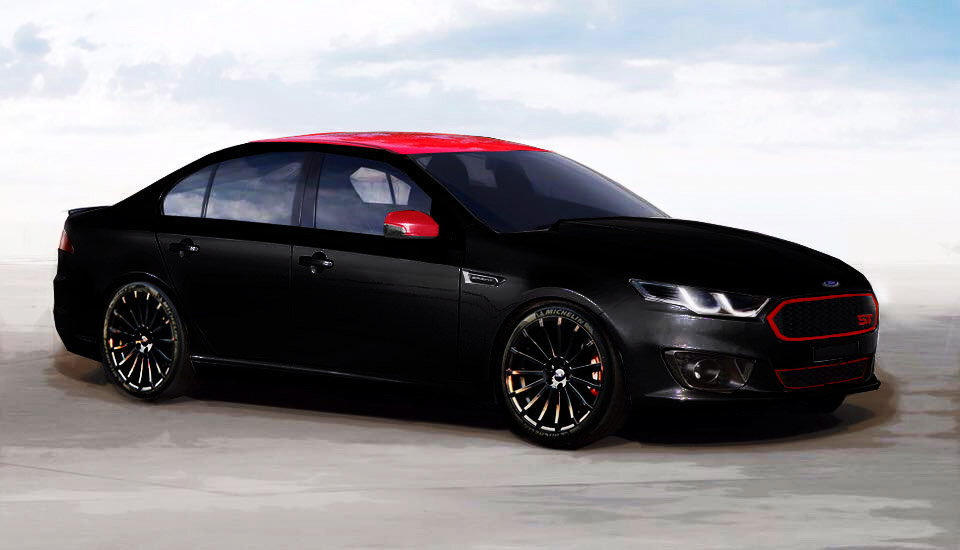 Falcon ST by Russ C
This is one avenue Ford Australia should have considered. The EcoBoost-engined Falcon offers superior weight distribution to its six-cylinder counterpart, which makes a massive difference in handling. With 60kg taken off the front end, the four-cylinder Falcon turns in sharper, is more nimble, and even the rear end feels more planted. Despite this, sales have been less than stellar, arguably due to lack of marketing, and availability restricted to base and G6E models.
The vision here is simple; take a base Falcon EcoBoost, add the stiffer R-spec suspension from XR8 and the Sprints, and the Chinese-sourced six-speed manual from the Mustang EcoBoost. Add a quicker steering rack, the Focus ST's sound symposer for a rortier note but keep the eco-tread tyres of the base model to maximise oversteer potential and you could have the more enjoyable-handling Falcon ever made, and potentially the most fun-to-drive Australian car?
This would essentially be a parts-bin special, and realistically possible. All of the outlined parts, with the exception perhaps of a manual gearbox, would be adaptable for minimal cost.
Falcon JDM-style lightweight by Russ C
This last one takes inspiration from the JDM specials like the Toyota 86, which are available with steel tyres, unpainted bumpers and deleted options like radio to make them more focused. Styled like the aforementioned car, this special Falcon benefits from a weight reduction scheme, with a Spartan interior focused on driving, or drifting.
Other ideas:
Other ideas we could have explored include a last-edition G6E or Territory Vignale, with treated Australian ghostwood or gum-tree inserts inside plus the mesh grille and diamond stitch inserts of its European Vignale counterparts. Given the last G6Es and Falcons, and Utes, will be rolling down the line alongside the Sprint, we think something like this would be a nice way to commemorate the last of their kind, accompanied by a special plaque.
Over to you guys – what do you think?