Honda has released some computer-generated images of its upcoming Honda CR-Z GT300 race car it will race in this year's Super GT Japanese touring car championship.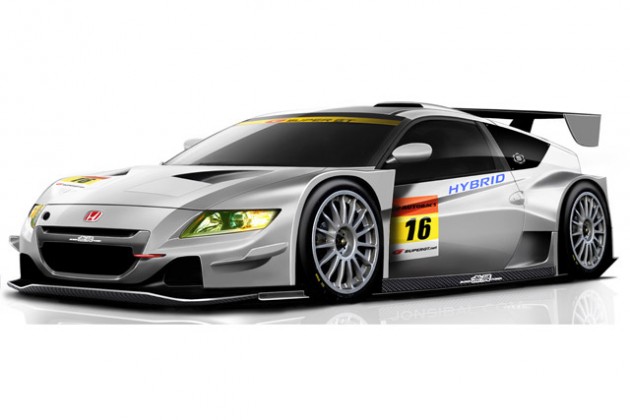 The sporty new Honda (full Honda CR-Z review here) won't be the first hybrid in the Japanese Super GT series, it will compete against the Toyota Prius GT300 car, which was revealed in computer-generated form earlier this year.
It is a perfect fit for Honda though, as the CR-Z is the sportiest car in Honda's current showroom lineup. The race version will be campaigned as Team Mugen and will be built by M-TEC, featuring a full wide-body bodykit, racing cockpit and roll cage, and a full race powertrain.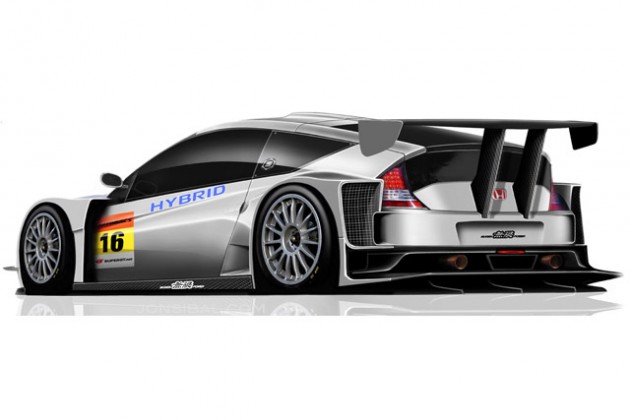 Specific details on the engine are yet to be revealed. Obviously, it will do without the standard 1.5-litre i-VTEC petrol engine and electric motor assist hybrid as seen in the road car. Instead, it will get a 300hp (224kW) setup, as per class regulations.
Honda has confirmed that the CR-Z GT300 race car will use a hybrid system though, possibly linked up to a kinetic energy recuperation system which stores additional power during braking.
The Honda CR-Z GT300 racer isn't set to make an official debut race until the fourth round of the 2012 Super GT, on July 30.