One of the best driving simulator games out there, next to Gran Turismo of course, is Forza. A Forza Motorsport 4 Limited Collector's Edition pack has just been announced for when the game is released in October. The pack includes all kinds of goodies, unique cars and in-game add-ons and features.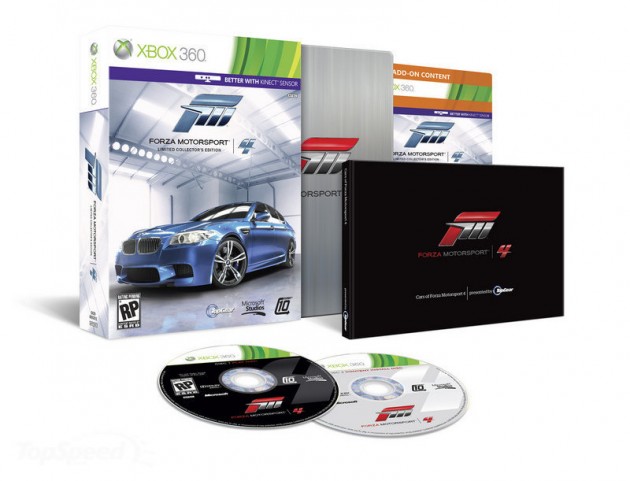 Included in the pack is a special 96-page photo book called 'The Cars of Forza Motorsport 4'. Buyers will also get a downloadable VIP Car Pack including cars such as the mighty Bugatti Veyron Super Sport, Ferrari 458, Ruf RT12 R, Noble M600 and the Lamborghini Gallardo LP570-4 Superleggera.
Another downloadable Ship Bonus Car Pack will suppliment the extensive car list with bonus cars like the Koenigsegg Agera, Ruf RGT-8 and the Tesla Roadster and more.
The announcement comes as anticipation for the sequel rises and rises. The Forza Motorsport 4 Limited Collector's Edition will go on sale for $79,99 in the US. We'll be sure to confirm if this limited edition makes it to Australia and at what price.
Forza Motorsport 4 is set to hit the shelves in October later this year. We simply can't wait.