It was only a matter of time but we bet you didn't think that time would arrive so soon. It seems an electric vehicle, the Chinese NextEV Nio EP9 to be specific, has just reset the Nurburgring lap record for a production car.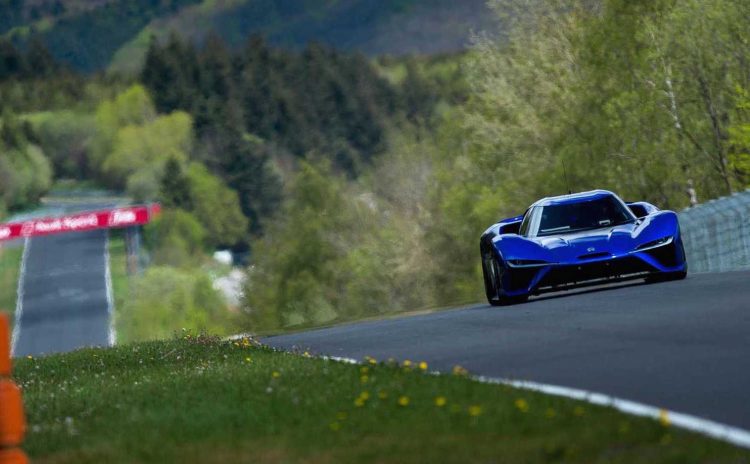 The fully electric supercar set a blistering time of 7:05 earlier this year, however, another attempt has seen an astonishing time of 6:45.90 set. This betters the current record-holding Lamborghini Huracan Performante which laid down a time of 6:52 earlier this year.
It's understood the quicker lap by the EP9 compared with its previous time was thanks to improved weather. Whether 19 or so seconds can be slashed purely down to weather is a little suspect, but on a circuit as large as Nurburgring it is more feasible.
The news was reinforced by racing driver Peter Dumbreck, who tweeted out the following recently:
"The Nio EP9 and I broke the production car record around the Nordschleife today. Mega (Watt) effort by all in production of this car!"
You may not have seen an EP9 out on the roads and that's because so far only around six have been made. Production is set to expand out by another 10 or so, but even still, this is obviously a very limited-production production car.
It uses four electric motors mounted at each wheel, with a combined output of 1014kW. This means it's capable of 0-100km/h in just 2.7 seconds with a top speed of 312km/h. All of this certainly seems like a recipe for a super-quick lap. We look forward to the video footage, expected to be released soon.